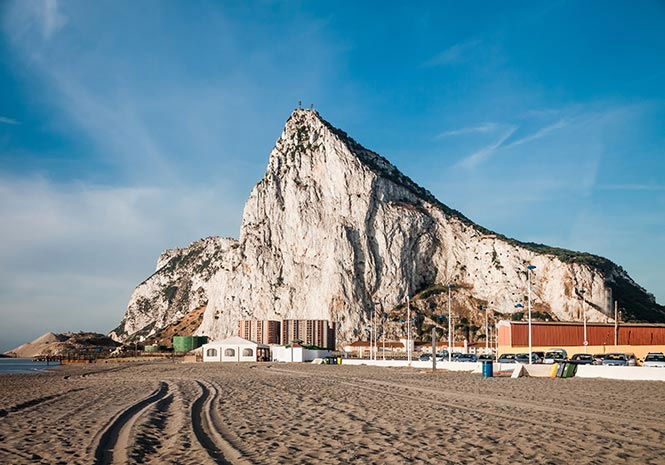 GIBRALTAR'S chief minister said he was ready to work with the new Spanish government but added he would not stray from his position on sovereignty at the United Nations (UN) yesterday.
Fabian Picardo was speaking before the United Nations Special Committee on Decolonisation at the UN headquarters in New York City. The Committee meets every 12 months to discuss the British enclave's status.
The Spanish envoy to the committee called for further talks with Britain on sharing sovereignty over the territory. Britain did not send a representative to the meeting.
Picardo said authorities on The Rock would not deviate from their position that Gibraltar would "never" be Spanish.
He added he was willing to reach out to Pedro Sanchez's new Partido Socialista (PSOE) government and that he wanted a positive relationship based on co-operation with Spain.
"We sincerely trust that the political change in Madrid may allow the space for future co-operation. In that respect, the ball is in their court," he said.
"We remain ready to work together in the mutual interest and to the mutual benefit of our people," he said.
The chief minister also called on Committee representatives to visit Gibraltar in order to see its "modern reality" for themselves.
You will also be able to watch my speech to the UN C24 on the UN's own feed (for the whole of the session, including the speech from the representative of the Government of the Kingdom of Spain), here: https://t.co/9QtYcRyBHF

— Fabian Picardo (@FabianPicardo) June 11, 2018
Francisca Pedros, Spain's envoy to the meeting, said Gibraltar was the only colony left on the European continent and described its governing arrangements as "anachronistic".
"There is no other solution to the Gibraltar dispute than a process of decolonisation negotiated between Spain and the United Kingdom in the terms established by the United Nations," she said.
"Spain has repeatedly invited the United Kingdom, a friendly country, partner and ally, to fulfil the mandate of the United Nations and negotiate on Gibraltar," she added.
Britain was given a right of reply at the meeting but the country did not send a representative as it maintains the territory is self governing.
Picardo and Deputy Chief Minister Joseph Garcia are set to continue meeting with diplomats including Britain's ambassador to the UN today.