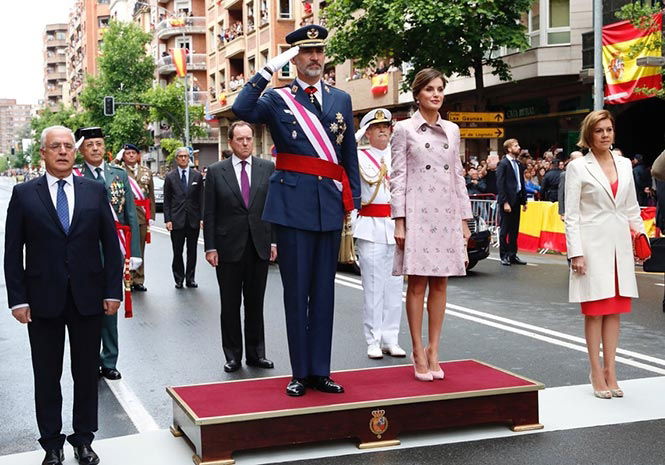 SPAIN'S monarch is due to travel to the United States next Thursday June 14 and is set to meet President Donald Trump in Washington days later.
The Ministry of Foreign Affairs announced the trip yesterday (Thursday). Officials added King Felipe and Queen Letizia will begin their visit in New Orleans in the state of Louisiana.
They will then travel to San Antonio in Texas before being received by Trump at the White House in Washington D.C on June 19. The king and queen will be accompanied by Spain's new Foreign Minister Josep Borrell.
Sus Majestades los #Reyes viajarán a #EstadosUnidos de América del 14 al 19 de junio acompañados por el ministro @JosepBorrellF.
Visitarán:
✅Nueva Orleans (Luisiana)
✅San Antonio (Texas)
✅Washington D.C
Serán recibidos el día 19 por Presidente @POTUS y primera dama @FLOTUS

— Exteriores (@MAECgob) June 7, 2018
The Foreign Ministry said Louisiana and San Antonio were chosen as stop offs for their historic connection to Spain.
"It is to keep important historical testimonies of the deep and close ties that unite Spain and the United States," officials said.
King Felipe previously said the United States was an "essential" ally of Spain.
"In our relations, which go back to the earliest moments of the great American nation, the continuity and quality of shared values and interests prevail," he said.
Louisiana was part of the Spanish empire until 1800 while San Antonio has its roots in a mission founded by Spanish Franciscan Antonio de Olivares in 1718.