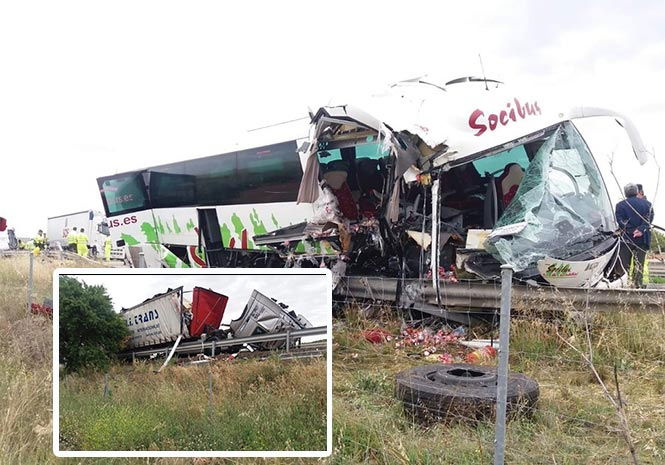 MORE than 20 people have been injured, two seriously, in a bus crash on a motorway in Spain.
According to reports the bus collided with a parked lorry on the hard shoulder of the A-4 in Madridejos, Toledo.
112 emergency services said between 15 and 20 people suffered minor injuries, five had 'severe cuts' and two were seriously injured with one having to be rescued from the vehicle by firefighters.