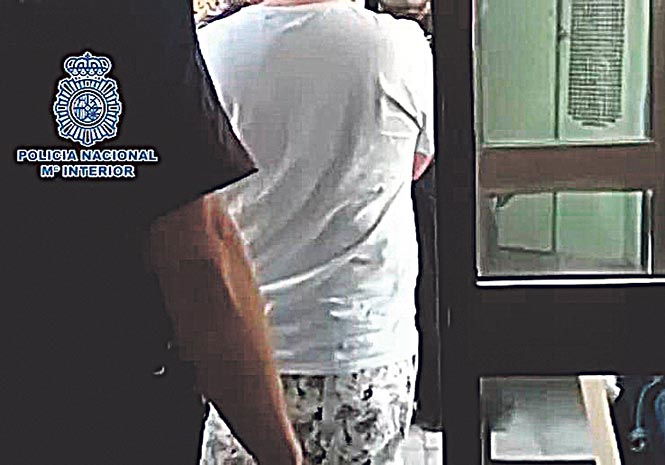 A 35-YEAR-OLD man has been held for keeping his girlfriend locked up naked at their Benalmadena flat for eight days.
He allegedly confiscated her mobile phone and forced her to have sex with him several times per day while taking photos and recording graphic videos against her will.
The 32-year-old victim, who is from the Dominican Republic, was given very little food and if she tried to disobey him her captor became violent, pulling her hair and slapping her.
She reportedly met the man via the internet and after their relationship progressed with several telephone calls, decided to travel to Malaga from the Caribbean to meet him.
She initially stayed with her cousin, who lives in the area, before moving in with her lover.
But her ordeal began just 24 hours later.
The alarm was raised when she managed to contact her relatives while the man was out and explained what was happening by speaking in code.
They immediately drove over, broke into the property and took her to a local hospital.
Medics said she was "extremely weak" through a lack of food, but she gave a statement to investigators, who raided the suspect's home, seizing a laptop, video camera and USB pen drive after cuffing him.
He has already appeared before a judge and charged with illegal detention and sexual assault. Detectives continue to probe the case since they suspect there could be more victims.