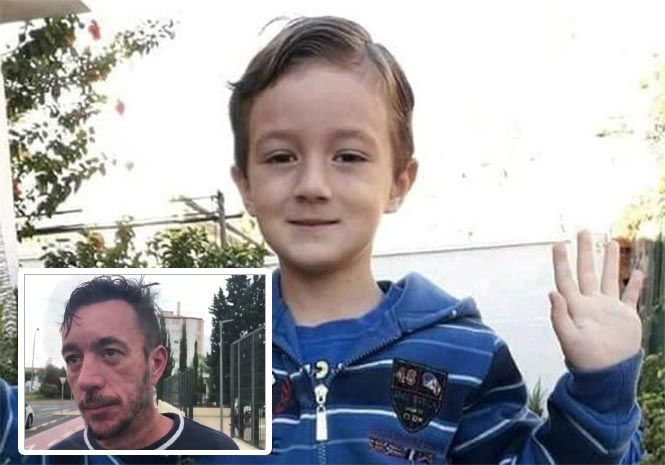 POLICE are probing the disappearance of a young British boy in southern Spain.
It comes after the 48-year-old Polish mum of David Thompson, six, failed to return him to dad Davy after they spent the weekend together on the Costa de la Luz.
Davy, 38, who has had custody of his son since the couple split up in 2015, reported him missing on Monday amid fears that his ex – named locally as Mirka – has fled the country with him.
In local media interviews he and his Spanish mother Rosario Sanchez, who live in the coastal village of La Antilla, Huelva, explained how they have been unable to make contact since her mobile phone is "disconnected."
And when they visited her home in nearby Lepe they found it empty.
Davy Jr was last seen when collected from his grandmother's home last Friday as per an agreement between the couple that sees him spend every second weekend, plus two hours every Tuesday and Thursday with his mum.
Davy said outside a local court in Ayamonte: "I'm very worried. His mum had visiting rights from Friday to Sunday but on Sunday she didn't appear so I reported that my was missing to the Guardia Civil.
"His mum is not at home, there's no car, she's not answering her phone and she's not taking him to school.
"It's possible she could have taken him to Poland, last year she took him there without asking me."
He added: "He never wanted to be with her, he told me that she has kicked cupboards in front of him and even locked him in a room."
Davy lawyer, Juan Carlos Gomez, added: "Police and judicial enquiries are underway, and they have told that us that a full line of investigation has been opened, for which we have provided all the information we could."
He explained that David's disappearance was "not entirely a surprise after she took him to Poland last August," and that accusations of domestic violence made against him in court had been overturned.
A Lepe womens' association dubbed 'Libres y sin medio' [Free and Without Fear] confirmed that the suspect had been in touch by messaging service WhatsApp on Friday afternoon, writing that "she was not ok," although president Delia Perez added that she had not been the victim of domestic abuse but was a collaborator.
Her last message was sent just after midnight on Saturday, and no-one has heard from her since.
It is believed David has a British passport but it remains unclear whether he was born in the UK or Spain.
Grandmother Rosario said that her son had won six court battles against David's mum, whose full name is thought to be Miroslawa Duk, and that she was worried about the child's safety.
"The most important thing for us is that we get him back safe and well," she added. "I haven't eaten or slept for two days."
Investigators are expected to issue an international arrest warrant for the alleged kidnapper if she is not found within the next few hours.