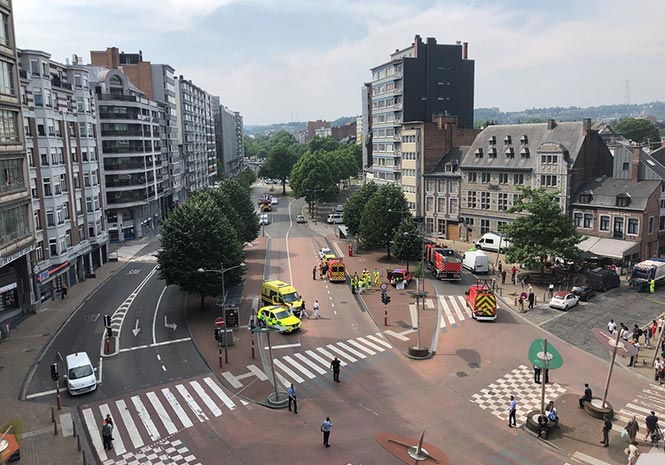 A MAN has shot dead two police officers and a nearby driver in the Belgian city of Liege.
According to reports the gunman took a woman hostage at a school before being killed by police. Two other police officers were also injured.
The man's motive is not yet clear, however police sources in local media have said the man was heard shouting "Allahu Akbar."
"There are elements that point in the direction that this is a terrorist act," Eric Van Der Sypt, spokesman for the Belgian federal prosecutor's office, told the AFP news agency.
Belgium's Prime Minister Charles Michel said he was following the situation and expressed his support for those affected.
Violence lâche et aveugle a #Liège. Tout notre soutien pour les victimes et leurs proches. Nous suivons la situation avec les services de sécurité et le centre de crise.

— Charles Michel (@CharlesMichel) May 29, 2018