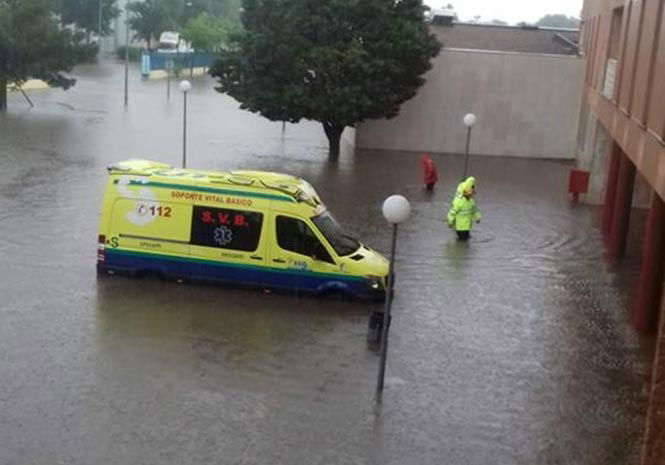 FOOTAGE of a storm flooding streets, and a hospital in a Spanish town over the weekend has gone viral.
Firefighters had to respond to 30 incidences between 2pm and 3pm yesterday (Sunday) alone, with an estimated rainfall of 34,000 litres in just two hours in Valdepeñas.
One video shows water pouring through the Gutierrez Ortega Hospital reception area but the building was still operational according to reports.
Water can be seen reaching up to a firefighters hip in one of the videos posted on social media.
Mayor Jesus Martin said "had we not designed a storm plan, and not carried out works on the canal, we would have been talking about much worse news."