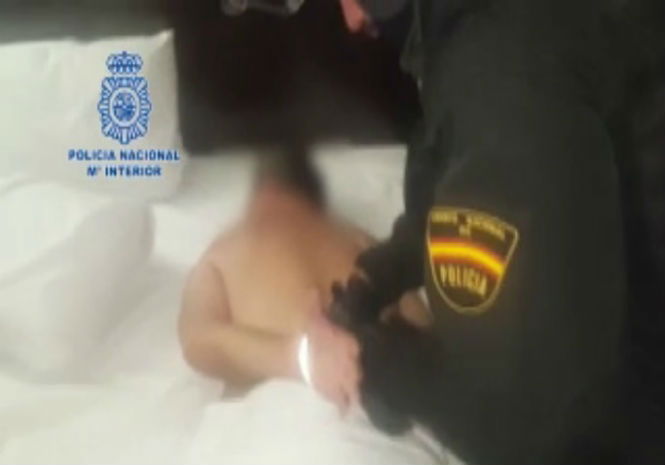 A 66-YEAR-OLD man has been arrested in Madrid in connection with nine violent bank heists in cities across Spain.
National Police officers believe the suspect is responsible for some nine robberies at branches in Alicante, Madrid and Toledo during a period of around one month.
Authorities tweeted a video which appears to show officers in armoured uniforms storm into a hotel room or apartment before handcuffing the suspect while he lies on a bed. The footage then shows him led away to a police car in handcuffs.
?En una intervención del GEO en la capital, detenido un histórico atracador de bancos responsable de 9 asaltos en el último mes en #Madrid, #Toledo y #Alicante pic.twitter.com/48jwDMvXMl




— Policía Nacional (@policia) 26 May 2018
Police also suspect the man of illegally possessing weapons as well as escaping custody for separate offences. Proceedings have been sent to the courts.