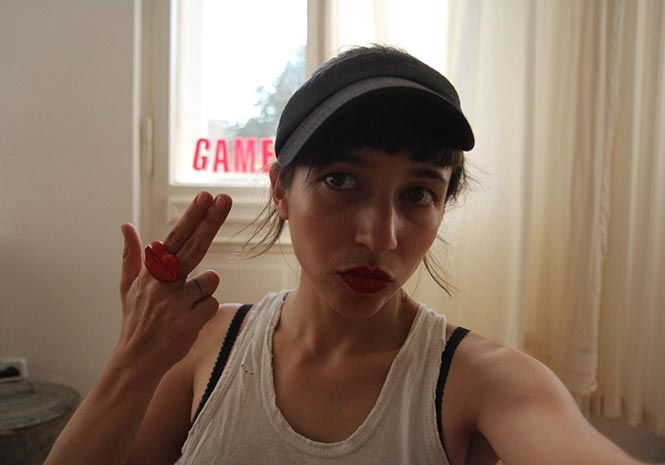 A SPANISH adult film star raised as a feminist says pornography is a "dream" career in a BBC documentary.
Paulita Pappel – born in Madrid but currently based in Berlin where she has become established as an icon of alt porn culture – said she loves the lifestyle associated with making sex films.
"You go somewhere, you have a great shoot on location with a great group of people, and you have amazing sex, then you get food, then you're being paid really well," she told BBC Three's What I Wish I Knew About Porn.
She continued: "I think "this is so gorgeous, why would I not want to do this?" It is a f***ing dream. It was absolutely my calling to go into porn."
The self-confessed feminist argues that she is aiming to transform the traditionally macho industry by making it more "authentic" for women.
"I don't want to live in a world where shooting porn has a negative impact," she said. "So if that's the way we're living, I am going to do porn and I am going to try and change that world.
"What I wish I'd known about porn from the very beginning is how empowering and wonderful it can feel personally."
The performer turned director also runs a website called Ersties, which showcases work by female film students and photographers.
"I always felt a huge fascination for porn but I was raised as a second-wave feminist, so I thought every kind of sex work, like pornography, was to enable the patriarchy to exploit women…I thought that was wrong," she added.
But when she decided to enter the film industry after starting out with webcam videos and a sex phone line she initially struggled.
"'The people that I encountered did not give me the feeling that I was in control of everything that was happening, so I didn't feel safe enough to do it," she said.
"And that is a contradiction, like when we are talking about feminism or talking about the empowerment of women and sexuality does play a big role in our lives and that is what all kinds of systems have been oppressing."
What I Wish I'd Known About Porn can be seen on BBC Three's YouTube channel.