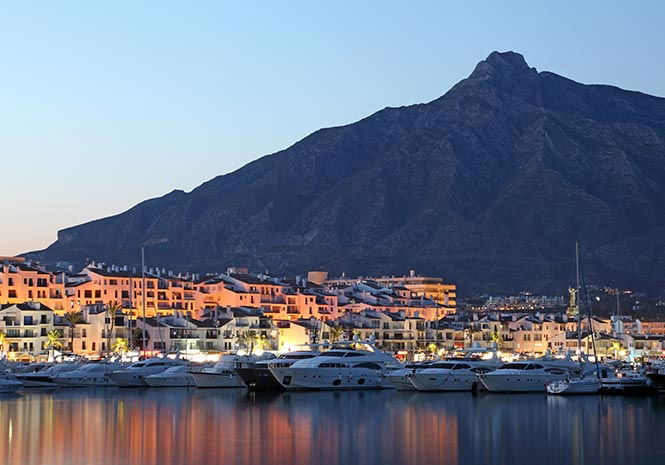 TWO British holidaymakers are being quizzed in connection with an alleged sexual assault on the Costa del Sol.
The victim, also a Briton, has been taken to a Marbella hospital for a medical examination in the wake of the incident in Puerto Banus.
She works promoting a bar in the popular tourist spot, and is believed to have left with the two suspects after a night out partying with a larger group.
Police received an emergency call early this morning, during which she claimed to have been raped in a room at the 4-star Marbella Banus hotel.
A source close to the probe said that the pair may have been high on laughing gas when they were held.
One is thought to have carried out the attack while the other reportedly stood by and let it happen.
Investigators said in a statement: "We received a call about an alleged sexual assault this morning.
"Two men have been arrested. They are both from the UK. A woman is receiving medical attention.
"I cannot say anymore at this stage because the investigation remains open."
More to follow.