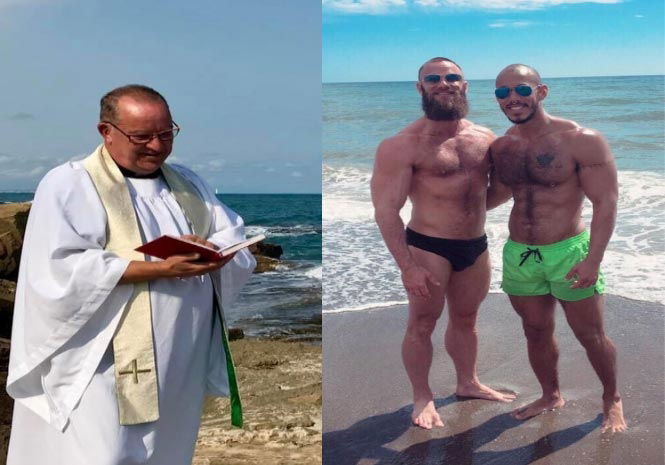 A SWEDISH priest is about to become the first clergyman in Spain to conduct a gay wedding.
Father Gunnar Sjöberg, 60, will marry fellow Swede Soliman Herrera Johansson, 38, and his Venezuelan partner Luis Ricaute Madriz, 28, in a sun-drenched ceremony in front of a Costa Blanca beach.
Thousands of same sex unions have been registered in Spain since being made legal in 2005, but this will be the first-ever church wedding.
The Catholic Church continues to reject gay marriage but the evangelical Lutheran Church of Sweden voted to accept them in 2009.
Sjöberg told The Local: "It's a question of love, not a question of gender.
"It's a happy day when I can spread more love in the world."
The vicar has been working in the expatriate hotspot of Torrevieja for a year after landing a five-year post.
"For me as a priest it is important not to see the difference in people, so I'm not bothered by the gender of a couple," he continued.
"If a couple want to celebrate their love in a world that really needs more love then that's great.
"For me every wedding is a demonstration of love and love makes the world better. I hope this will be the start of many more gay weddings here."
The priest explained that the option is only available to couples if one of the partners is Swedish, and cannot include Spaniards since "the law here doesn't allow that."
Bridegroom Soliman, who works for a multinational IT firm, added: "Having worked with LGBTQ rights for many years as a communications director at both Eurogames and Stockholm Pride, this really means a lot.
"We are absolutely thrilled over this."
The ceremony is scheduled for this Saturday and will take place next to the 14th century Torre del Morro in Torrevieja.