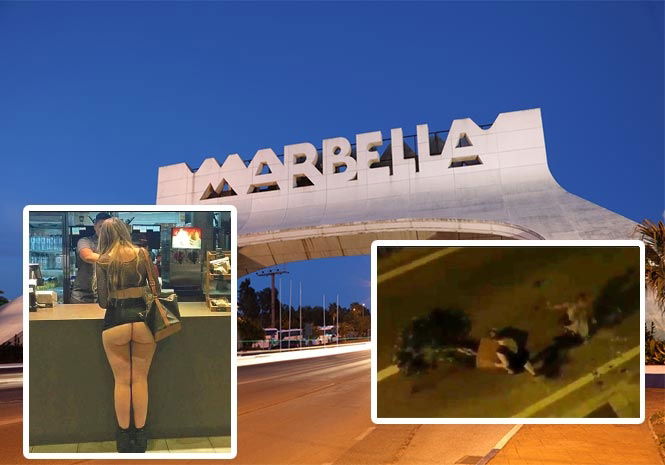 A COSTA DEL SOL holiday hotspot is set to vote on proposed new laws banning rowdy holidaymaker behaviour.
Marbella Council revealed the raft of groundbreaking rules – which include fines of up to €750 for roaming the streets drunk, semi-naked or wielding inflatable sex toys – last month.
And they are now expected to be passed by city hall.
It comes after shocking footage of a man bathing naked in a Puerto Banus fountain this week emerged online, before a second clip showing tourists trashing a street in the city centre after being told to quieten down was posted.
And in Mallorca, a 'hungover' British reveller was snapped ordering a McDonald's with her buttocks on display.