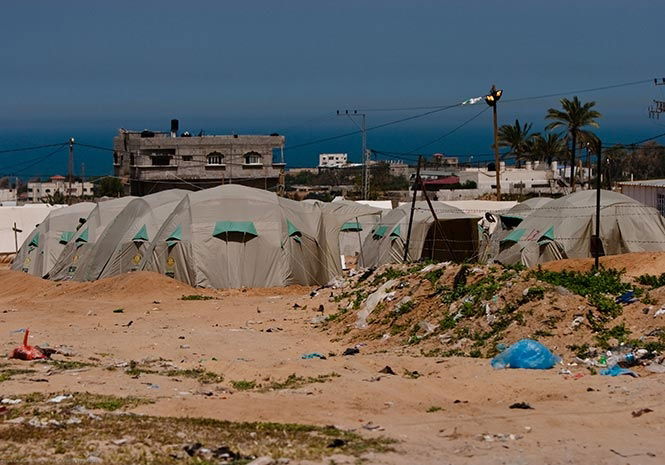 SPAIN'S Ambassador to Israel has been summoned by the country's government after voting in favour of sending United Nations (UN) investigators to Gaza following the death of Palestinians there.
Manuel Gomez-Acebo was called in to speak with the Israelis yesterday (Monday) along with Slovenia's envoy to the country. Belgium's ambassador was due to meet officials today (Tuesday).
The talks follow a vote in the UN Human Rights Council. It authorised the posting of a team of war crime investigators to probe the deaths of Palestinians in shootings on the Gaza-Israel border.
Spain, along with Slovenia and Belgium, voted for of the investigation. A total of 29 countries approved the probe, with the United States and Australia voting against and 14 states including Britain, Switzerland and Germany abstaining.
Spain's Foreign Ministry said in a statement the country's government has decided to provide humanitarian aid to people living in Gaza.
"This immediate humanitarian help requested by the United Nations is aimed at improving emergency medical assistance, particularly with regard to the shortage of medical equipment," the statement said.
The Ministry added €600,000 had been earmarked to help fund the delivery of aid via the International Committee of the Red Cross.
The motion passed on Friday said the team would investigated all allegations of "violations and abuses" connected with Israel's deployment of soldiers to the border.
The troop posting followed protests, which began in late March, over the right for Palestinians to return to homes fled during the creation of Israel in 1948.
At least 118 Palestinians are believed to have been killed since demonstrations began, according to Hamas-run Gaza authorities. No Israeli deaths have been reported.
Protests were further inflamed after the United States opened its new embassy in Jerusalem on May 14, with 62 demonstrators killed on the border that day.
Israel said the troop deployment was necessary to defend its border with Gaza and to stop mass movements into its territory.
The Israelis added Hamas were using the protests as a cover to carry out violent acts.