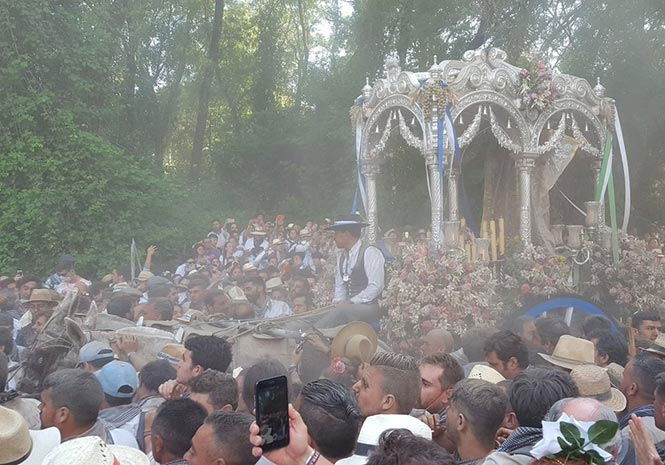 IN the last decade, 141 horses and mules have died during the arduous El Rocio pilgrimage through Doñana National Park, continuing the downwards death toll trend.
Animal rights group PACMA said this was due to greater vigilance and awareness of riders who make the journey.
Everyone year, almost one million pilgrims and some 20,000 horse, mules and oxes travel to the Huelva town. This year six horses died, the lowest number in the past decade.
PACMA claims that extensive campaigning from animal rights groups, coupled with greater police presence – 2,314 Guardia Civil officers were deployed during the pilgrimage – has helped significantly reduce the death toll.
A PACMA spokesperson said "this does not change the exploitation that certain animals are subjected to" and highlighted that "there was no physical abuse, but the sheer physical exertion which causes death."
An El Rocia brotherhood secretary, Santiago Padilla, said "any figure seems high" but placed the blame on the "one per cent who rent horses without experience.
"It is due to ignorance, not bad faith," that equines die during the pilgrimage, he claims.
Nos hacen llegar este vídeo grabado en la ciudad de Huelva de un caballo que se desploma en el peregrinaje de El Rocío. Según los últimos datos siete de ellos han fallecido este año. Defendemos que la gente pueda expresarse en libertad, pero no es necesario utilizar animales. pic.twitter.com/tU08OqETFq

— PACMA (@PartidoPACMA) May 21, 2018