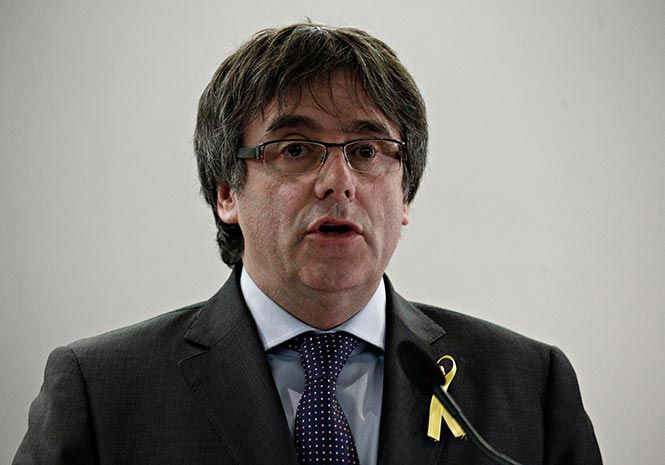 A COURT in northern Germany has refused a new request from Spanish prosecutors to allow the extradition of Carles Puigdemont to face charges of rebellion.
The Territorial Hearing of Schleswig-Holstein said returning the former Catalan President, who is currently on bail in Germany awaiting a final decision on extradition, was "inadmissible".
The decision was in response to a new request filed by Spanish authorities earlier this month, with prosecutors reportedly sending new information to German justices.
Evidence included documents and videos which allegedly showed violence being committed against police during last year's push for independence for Cataluña.
A statement issued by prosecutors said the evidence showed Puigdemont was liable to answer for rebellion charges.
"The extradition should go ahead not only according to the German law of high treason, but also the disturbance of public order which is particularly serious in this case," the statement said.
Prosecutors issued an arrest warrant for Puigdemont earlier this year for rebellion and corruption charges in connection with the push for secession which began last October with an independence referendum. He later fled Spain and has been abroad ever since.
German courts have not said when they will give their final decision to Spanish authorities on whether to allow Puigdemont's extradition to Spain on the lesser charge of corruption.
Prosecutors allege Puigdemont misused public funds in order to stage the independence referendum, which was ruled illegal by Spain's Constitutional Court.