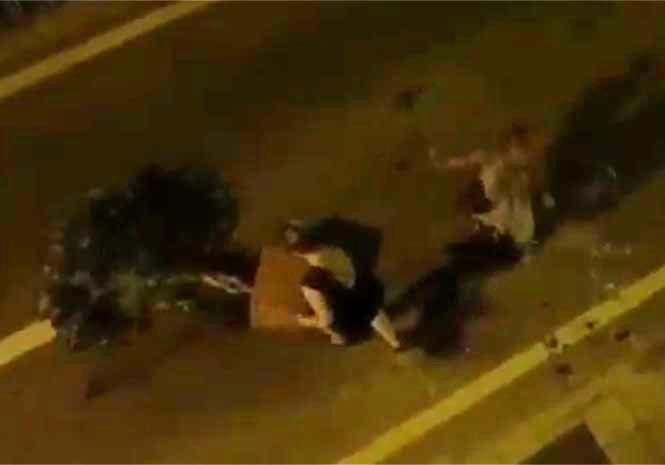 A VIDEO of a group of tourists on the Costa del Sol trashing a street after being told to be quiet has caused outrage on social media.
The footage, allegedly filmed in Marbella, shows three women laughing and having a conversation on the street late at night before being asked by a resident to be quiet.
The trio begin to scream and hurl insults in response, before beginning to destroy a plant pot, which falls onto one of them.
Neighbours can then be heard saying they are going to the call the police, but the group continue to vandalise the street, leaving one plat pot in the middle of the road and continuing to scream at onlookers.
A post on Facebook claimed the incident occurred at around 4am yesterday (Monday) and it was the third night in a row that an instance of drunken behaviour has occurred and despite being called, police did not show up to the scene.