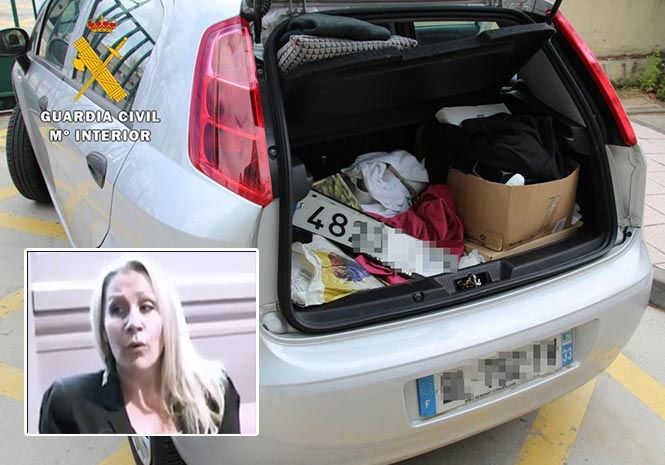 A BRITISH mum-of-three suspected of conning holidaymakers by advertising fake holiday rentals on the Costa del Sol has been held in northern Spain.
Paula Louise Neale, 44, who bragged of being a Bollywood actress in an online reality show, allegedly made thousands of Euros from the scam.
She is believed to have placed the bogus lets on Facebook under a series of aliases before taking money from her victims via Paypal.
The London-born expatriate vanished from her home in Calahonda near Marbella last year.
At the time of her arrest in Burgos she was getting into a hire car reported missing from Malaga which was carrying stolen French license plates, before falsely identifying herself using a fake British passport.
Investigators launched a covert surveillance operation after spotting that a rental firm sticker did not match the vehicle's brand.
The original number plates were found in the boot, police said in a statement.
She is thought to have fled to Cataluña and France where she claimed to be a hairdresser and offered 'blow dries and eyebrow tidying.'
Neale has reportedly been bailed on account of her young children in the wake of an initial court hearing.
The Guardia Civil said it had "arrested a 44-year-old British national in Spain whose initials are P.L.N as part of Operation NEALE."