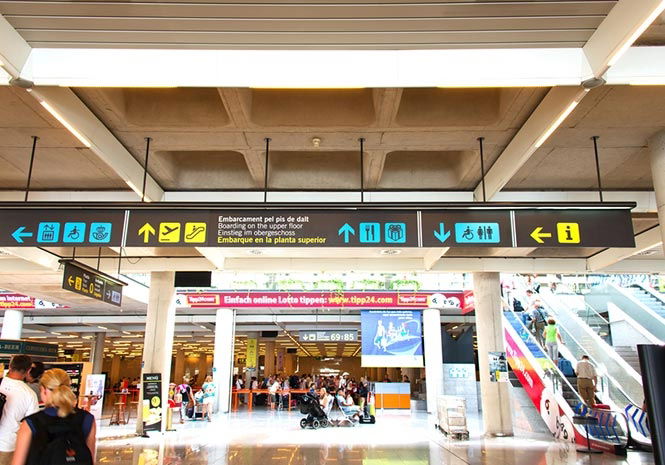 AN AIRPORT has issued warnings for holidaymakers travelling to Spain and helpful guidelines to avoid scams.
Palma de Mallorca's airport has launched a campaign to raise awareness of common tricks used to defraud travellers whilst they're on holiday.
Among other warnings, authorities have advised against connecting to unknown open wifi signals and leaving your Bluetooth on 'discoverable' to avoid getting hacked.
Below is the full list of warnings.