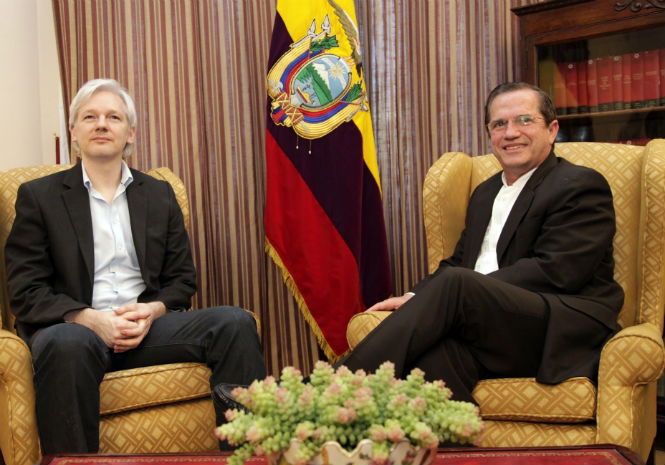 WIKILEAKS founder and one of the world's most wanted men, Julian Assange, has supported Catalan separatists causing a backlash from Spain and the Ecuadorian government.
Late last year Assange hosted two Catalan separatist leaders in Ecuador's embassy. He said their independence movement was "the most disciplined Gandhian project since Gandhi," in a tweet.
The Catalan independence movement has landed Spain into its deepest political crisis since the end of Franco's dictatorship.
Assange reportedly also used social media to support independence efforts from a distance.
Spain's foreign minister Alfonso Dastis said attempts had been made "to intervene, manipulate and affect what should be the natural democratic course of events in Catalonia."
Ecuador – which maintains strong links with ex-colonial power Spain – reportedly shut off Assange's Wi-Fi connection after he trod on its diplomatic toes.
Ecuador's London embassy has been a refuge for Assange for nearly six years. He fears extradition to the United States and a life sentence if he steps outside.
His organisation uncovered sensitive information in the US's Iraq war campaign which was said to put the superpower's national security at risk.
The Australian maverick is also under the spotlight for potentially influencing the most recent US general election.