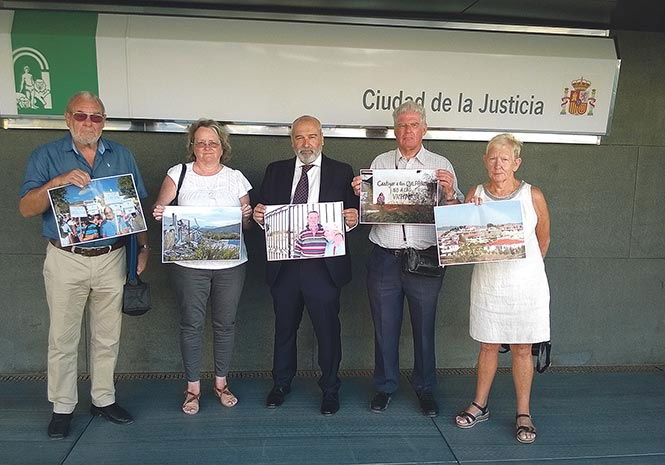 THE President of an association acting for expatriate homeowners has spoken exclusively to the Euro Weekly News ahead of an Andalucian Parliament vote offering those in irregular properties some legal protection.  
Maura Hillen, head of the Abusos Urbanisticos Almanzora No (AUAN), said a proposed amendment to environment legalisation currently being reviewed by Andalucia's Parliament would offer a temporary solution for householders.
AUAN is set to meet with representatives from the Parliament's political parties to discuss its progress and their support in the coming days.
The latest efforts follow British expatriates being evicted from homes, with some demolished due to changes in land laws.
Hillen said changes to planning rules, which would give those living in homes deemed irregular by authorities the ability to get utilities and sell their homes, were in everyone's interests.
"It doesn't just affect people living in the homes. It affects the whole market and the areas where these homes are," she said.
"What we're proposing is changing the rules so people living in irregular homes can get an AFO, giving their homes some measure of legal status.
"It's taken us several years to get this far but people need a temporary solution," she said.
An AFO is a legal certificate issued by the Junta de Andalucia which confirms among other things that a house can remain on so-called 'rustic' land.
Many houses bought by expatriates were built on such land. Law changes which came in after building finished classed some homes as being constructed illegally, leading to some being torn down.
Hillen said this had affected elderly people in particular. 
"We look after people who come over in their 60's for a nice retirement in a sunny part of Spain.
"As they get older some find the houses they bought no longer have legal status. By passing these changes such homeowners would be given security and protection under the law."
Hillen said allowing houses to get AFO's would provide stability while local and regional authorities find a lasting legal solution. 
The Priors and Paynes families were among expatriates who found themselves in irregular homes, with the latter's later demolished.