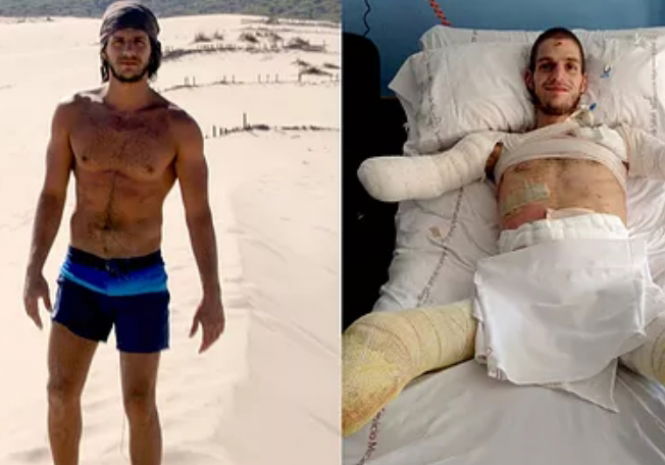 A YOUNG sporty man has had his arms and legs amputated after medics mistook his meningitis for the flu.
Davide Morana, 24 and from Italy, was living in Murcia when he went to local accident and emergency clinic suffering from a fever.
He gave blood and urine samples but was sent home after nothing showed up in the tests.
At home his symptoms worsened.
"I was feeling very weak. I felt pain in my feet, they felt as if they were frozen, and when I took off my socks I saw how my feet were covered with brown marks like the ones on my face, but a bit bigger," Morana said.
He returned to the hospital where doctors finally diagnosed him with meningitis.
After two days the infection had spread further and left him fighting for his life as his organs began to shut down.
Medics induced the active Italian in a coma. He woke up after a week and found surgeons had been forced to amputate his arms and legs to save him.
The 24-year-old is now running a crowdfunding campaign to raise the €100,222 he needs to fund new limbs and regain a sense of independence.
Prior to the shock illness Morana was very active and loved swimming, running and beach life.
But the young man is said to be full of beans and even joked about his "stump" just hours after the operation, according to his online posts.
Morana has now been released from hospital and is eager to enjoy life again.
He appeared on Murcia television on Thursday to talk about his ordeal and said he could never have imagined the support he is getting.
Access his donation page here.