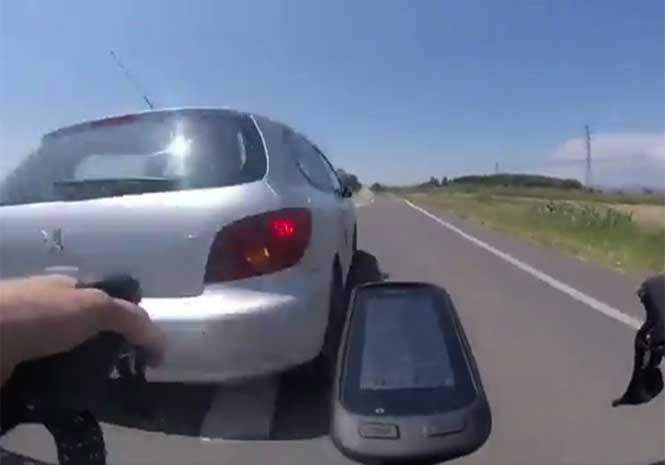 POLICE have launched a search for a driver in Spain after a frightening video of a car performing a potentially deadly overtaking manoeuvre emerged on social media.
The thirty-second horror video shows a silver-coloured car speeding past a cyclist before cutting in front, with inches to spare, and taking a sharp right run.
The video was recorded by the cyclist on a main road in Balaguer (Lleida) and was posted to Twitter with an appeal for the Mossos regional police to find the driver.
The Catalan police responded by thanking the cyclists for informing them of the incident and said they were opening an investigation to find the reckless motorist.