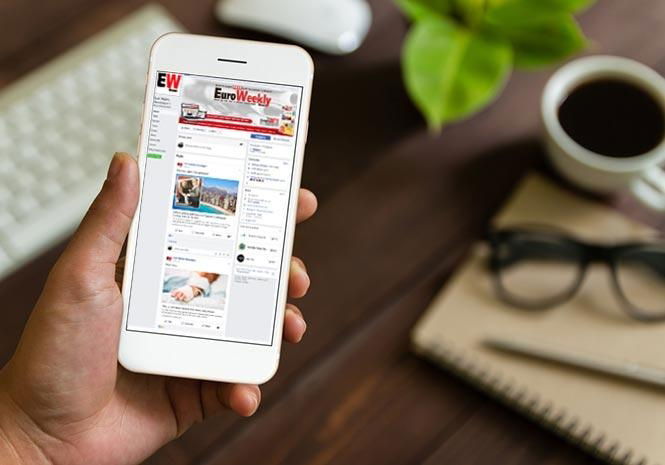 THE most comprehensive list of the best Spanish news websites on the internet* has named your Euro Weekly News in the top four against some big competition. And it's down to a special group of people – YOU – our readers and advertisers.
The website rank is based on the quality of the content, the traffic (page views), the number of shares on the likes of Twitter and Facebook and the age of the site.
In the top spot is the national Spanish newspaper El Pais, followed by national press agency EFE, then in the international site The Local Spain with the Euro Weekly News close on their heels.
The latest ranking award comes hot on the heels of the newspaper's Facebook page racing past 25,000 'likes', all achieved in an organic manner and not by boosting stats with 'sponsored' posts.
Record-breaking numbers of site visitors are being achieved month-on-month as the site edges closer to 1,000,000 page views a month – making it the place to be seen if you want to put your message in front of an audience that respects accurate rather than sensationalist news and clickbait reporting.
And we'll bring you that news minutes, hours and even days ahead of 'rivals'
Already this year Spain's leading English language newspaper has picked up back-to-back wins at the Spanish Periodical Association (AEEPP) Awards in Madrid.
The latest honour comes after the paper was in 2017 voted Best Free Publication at the same event.
It follows a ground-breaking year for the paper and parent company EWN Media Group (EWNMG), with sister brands RTN newspaper and Sol Times joining the company's portfolio after last year's win.
According to the organisers, the award is won by a company "for its successes and outstanding professional journey."
In the past year alone the company has acquired two additional brands, given away a car in a prize draw, raised money for two major appeals, sponsored a motor racing team and moved into its state-of-the art new offices.
* Source: https://blog.feedspot.com/spanish_news_websites/