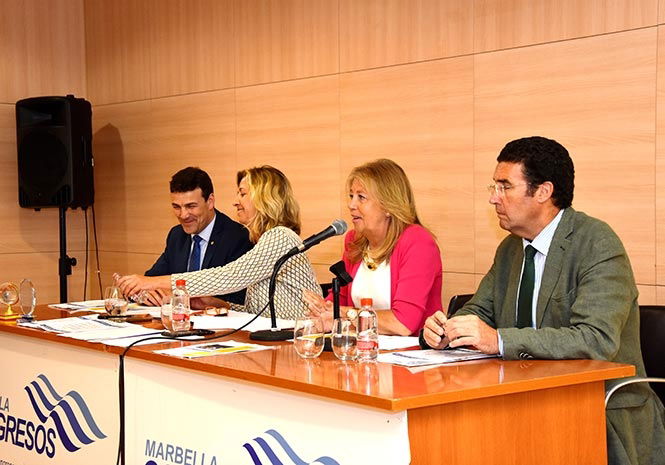 FOREIGN residents on the Costa del Sol have come together to discuss the benefits of joining the civil register, or padron.
It comes as Marbella Mayor Angeles Muñoz hosted an informative and valuable meeting with the presidents of associations based in her city.
The well-attended get together, to which the Euro Weekly News was invited, was held at the Adolfo Suarez Conference Centre, which features an impressive new foreign residents' department.
Ms. Muñoz said: "Our foreigners' department, with its new headquarters, aims to offer an information service to the community and provide a link between citizens and the local administration.
"We are at your service."
And the official went on to stress that she considers it "essential" that expatriates in Marbella, and by extension throughout Spain, should sign onto their local civil registers "on the first day they arrive," since "the more people registered, the more money the government gives us to spend on public services."
She emphasised that the register has "absolutely nothing to do" with applying for fiscal residence or to pay taxes in Spain, since it is "a local census, which is not even physically connected to national databases, there is literally no relation between the two."
The mayor added that there are 143 nationalities currently resident in Marbella, and that the council is "organising a series of activities to celebrate different national holidays, plus conferences and information days to help them to adapt to their lives here…we want them to be an integral part of our city."
Other speakers included Cristobal Garre and Carlos Alcala, councillors for Nueva Andalucia and Las Chapas, respectively, plus foreign residents department chief Oti Gª Diaz-Ambrona.