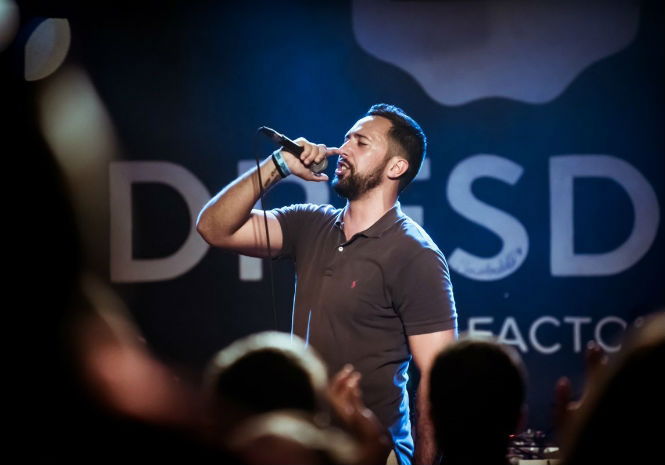 A RAPPER due to go to prison for slandering the monarchy and glorifying terrorism has asked concert goers to "kill" a Guardia Civil officer and "bomb" a prosecutor.
Josep Miguel Arenas, who performs under the name Valtonyc, appeared to make the comments at one of his shows in a video posted on the Vimeo media sharing site.
The footage appears to show saying: "kill a f*cking Guardia Civil officer" and "give a f*cking bomb to the prosecutor."
The concert is believed to have taken place in Marinaleda in Sevilla province on March 31, according to reports.
The footage has only recently resurfaced online after being shared on social media networks and picked up by the Spanish press.
Jorge Campos, the head of the regionalist Actua Baleares party, has reportedly filed a complaint with prosecutors over the comments.
He was joined by Antonio Salva, the father of the last Guardia Civil officer killed by the Basque nationalist ETA terror group.
Campos was one of the people Valtonyc insulted in his song lyrics, according to a ruling from Spain's Constitutional Court.
The Balearic politician said the comments showed Arenas should enter prison urgently.
"It shows that we are facing a radical and violent individual," he said.
In a separate development Arenas' defence lawyer, Juan Manuel Olarieta, said this morning he planned to lodge an appeal with the European Court of Human Rights in Strasbourg. Olarieta hopes to have the sentence suspended, a move which was rejected by Spanish Constitutional Court.
The court ruled the artist must enter prison after he failed to overturn a guilty verdict handed down to him over his song lyrics.
The rapper has been ordered to voluntarily hand himself in to begin his three and a half year prison sentence before Friday May 25.
Arenas has launched several unsuccessful bids to have the sentence overturned, claiming his lyrics were protected under the right to free expression.
The Constitutional Court ruled his alleged insults towards the Spanish crown, politicians and his lauding of terror groups such as the ETA and leftist militants GRAPO were against the law.