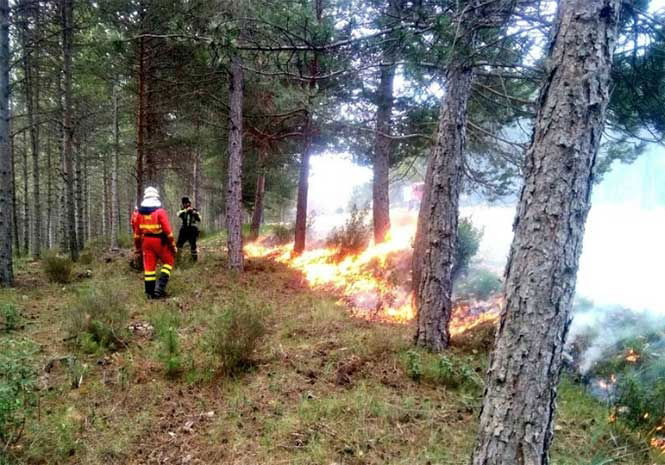 THE body of an elderly man has been found close to the scene of a forest fire in Spain.
The corpse of octogenarian was found by forest firefighters following the blaze in Agramon, Albacete.
The fire which started at 1.37pm yesterday (Thursday) was quickly brought under control according to the authorities in Castilla-La Mancha region.
As well as the specialist firefighters the Guardia Civil, Local Police and an ambulance and paramedics were on site.
Trabajamos en labores extinción en #IIFFHellin en la pedanía de #Agramón. El incendio, iniciado a las 13,37 horas está CONTROLADO desde las 15,16 horas de hoy. Nuestros #BBFF han localizado mientras trabajaban a un hombre octogenario fallecido en la zona próxima al incendio.

— Plan INFOCAM (@Plan_INFOCAM) May 17, 2018