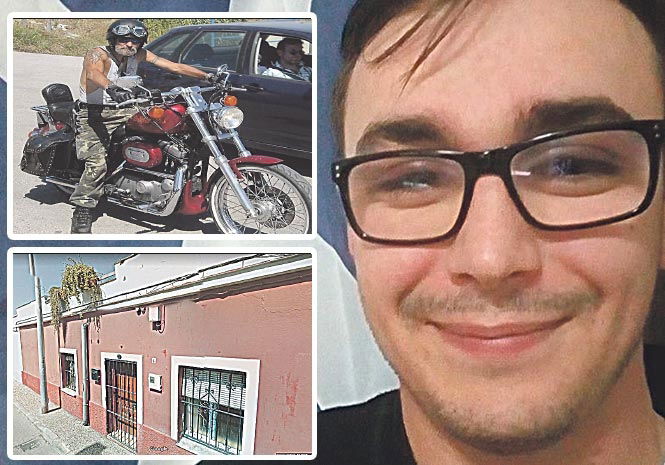 A YOUNG Scotsman remains trapped on the Costa del Sol eight months after he was held on drug charges he describes as "ludicrous."
Computer engineer Robbie Miller, 24, was arrested after a cannabis farm was discovered at the property where he was renting a room in La Linea de la Concepcion, Cadiz.
But he had only moved into the flat four days earlier and the plants were already mature, making it impossible that he grew them.
He was released on bail but had his passport seized while he waits for a judge to study his case, which he fears could take a year. And a detailed dossier of evidence, seen by the Euro Weekly News, appears to validate his story.
His mum – who is on benefits in Hamilton, South Lanarkshire – is sending money allowing him to rent a small flat in Malaga, but he is otherwise penniless and unable to get a job or return home.
A dejected Robbie said: "I'm at my wits' end. It's ludicrous to think I could have grown a load of plants that were 2m high when police came round.
"I had only moved in four days earlier and my passport will show I arrived in Spain 15 days before I was arrested.
"No one has properly considered the case. No judge or jury could ever find me guilty."
The British Consulate offered to provide temporary travel documents when Robbie appealed for help, but warned he could be jailed if his bail conditions changed.
Robbie arrived in Spain, with his boarding passes verifying he travelled on October 5.
He went to La Linea in the hope of finding work in Gibraltar, and Facebook screen grabs show he contacted a British biker by the name of Simon of St Peter Pendragon on October 15.
He moved into a room in the landlord's flat on October 16, before police raided the property four days later, seizing cannabis plants weighing 7kg and jailing Robbie.
Additional screenshots confirm that Mr Pendragon even offered to visit police and protest the Scot's innocence in the wake of his arrest, although it is unclear if he did so.
Of the British Consulate's assistance, he added: "They said they can't intervene in the legal jurisdiction of Spain but they will seek to get my passport back.
"They sent me a waiver that says the bail conditions could change, which covers their back if I get remanded in custody prior to a trial."
Mum Alison told Scottish media: "The charges against Robbie are a joke."