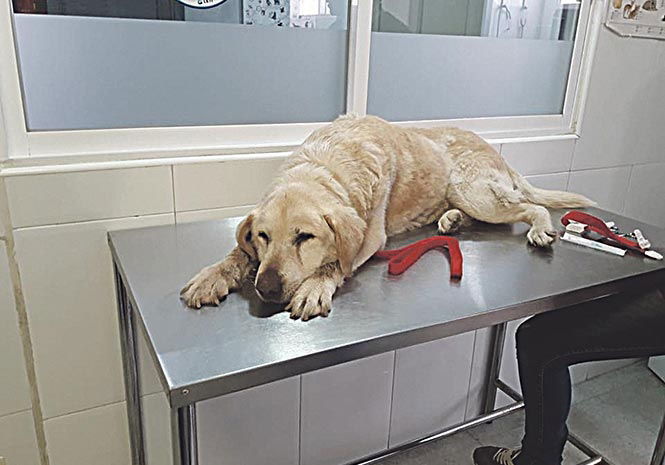 A BRITISH expatriate rescue centre worker has spoken to Euro Weekly News about a dog who arrived at the facility close to death.
Mary-Ann Dunning, said Duque was brought to Paradise Rescue Kennels by a man claiming he could not keep him.
The 11-year-old dog's owner said this was because his wife was terminally ill, she says.
Mary-Ann, responsible for housing dogs coming into the kennels, said it soon became clear the man had abandoned the dog because of its health.
"Duque was in such a bad way. When I arrived the morning after his back was caked in mud and his collar was almost stuck to his neck," she said.
Kennel workers took the dog to the vets but there was little they could do, she added.
"They pulled out all the stops to try and save him and they called us later saying he was slipping away. He died on Sunday night," she said.
Mary-Ann, originally from the north east of England but now living in Benijofar, added it was not uncommon for the centre to take in sick animals.
"They're just dropped at the gate sometimes. We once took in three German Sheppard puppies who were left in a drain near the centre."
She added the Benferri kennels received no government funding and relied on donations to feed the animals and pay vet bills.
"We get so angry when we see dogs treated the way Duque was," she said.