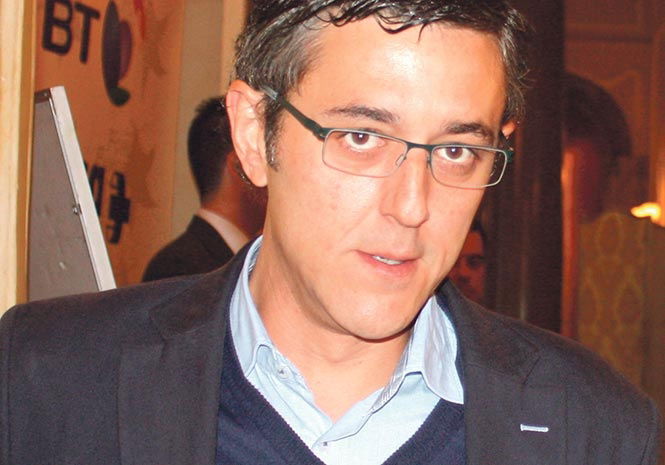 ETA has voluntarily disintegrated but the Spanish government made it clear that the extinct terrorist organisation must still pay for its crimes. 
There will be no concessions to prisoners and they are unlikely to be moved nearer the Basque region.
ETA killed 854 people, maimed thousands more – including Eduardo Madina who challenged Pedro Sanchez for the PSOE leadership -and blackmailed thousands into funding them with their 'revolutionary tax.'
The victims and their families should not be asked to forget, still less forgive and forget and no-one has the right to ask them to turn the other cheek. But the government, which increasingly gives the impression that it seeks revenge, could try making it easier to heal the decades-old wounds instead of rubbing salt into them.
Don't care, won't care
WILL Carles Puigdemont, the self-exiled former president of Cataluña, respect a Supreme Court ruling?
Judge Pablo Llarena is likely to bar Puigdemont from occupying any type of public office. The same will apply to other members of his former government who are either remanded for rebellion or fled shortly after the Catalan Unilateral Declaration of Independence on October 27.
Roger Torrent, who emerged as speaker of Cataluña's parliament after last December's regional elections, said during his inaugural speech that he would seek dialogue and act within the law. That was shortlived and parliament has debated and approved an amendment allowing a long-distance virtual reality vote via a video link.
All tailor-made to facilitate a pro-independence government which will have to happen before May 22 if Cataluña is to avoid another election. 
But the hard line secessionists who back Carles Puigdemont don't care if a government is invested before May 22. They don't care if there's another election. They don't care if Article 155 suspending Cataluña's autonomous status remains in place.
The last thing on their minds is forming a government that occupies itself with the issues that Catalans really care about ie employment, the economy, health and education. But not, unsurprisingly, independence.
Do us a favour
THE party that Carles Puigdemont represents has changed its name so often that it's hard to keep up. Suffice to say it started life as Convergencia i Unio, a centre-right party with a strong bourgeois orientation. 
The other pro-independence party is the radical Esquerra Republicana de Catalunya (ERC), whose translation says it all: Republican Left of Cataluña.
Its leader, Oriol Junqueras has been remanded for rebellion since last autumn but in a draft prepared for its conference in June, the party admits that the time is not ripe for independence.
The 50 per cent of Cataluña's population who support independence is insufficient to declare a republic via civic, peaceful and democratic means, according to the draft.
Why don't they do us all – but especially the Catalans – a favour and go back to being a left-wing party with republican leanings and a yen for independence ambitions while waving Puigdemont goodbye?
Fair dos for who
WELL whoopie doo! There are five women on the committee assigned by Spain's Justice department to study reforms to legislation concerning sexual crimes, following the outcry over the Manada gang rape verdict. 
Only trouble is, there are 20 people on a committee analysing an issue, basically rape, that affects far more women than males. In fact, the committee was originally all male and the women were shoehorned in as a hasty afterthought.
Who's surprised? Spain's equality legislation doesn't even look good on paper, let alone in practice.