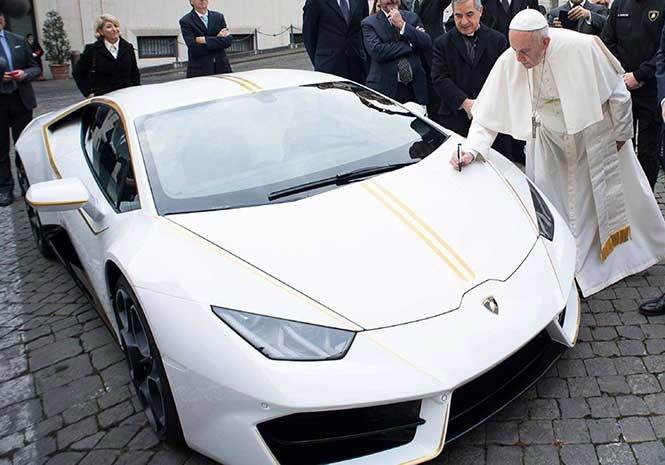 A COSTA CALIDA businessman has snapped up a Lamborghini supercar formerly owned by Pope Francis for €715,000.
The stunning white Huracan with gold trimming – in homage to the Vatican City flag – was gifted to His Holiness by the Italian car maker when it was valued at €180,000, but it has now fetched almost four times that amount at a Monaco auction.
Signed and blessed by the pontiff himself, the 325kph coupe is now available for rent from a high-end company in Murcia, with all proceeds to be donated to childrens' charities.
The Pope decided to sell the two-seater car rather than give up his trademark Popemobile, with the speed limit in Vatican City just 30kph.
It was entered into RM Sotheby's Monte Carlo sale held last weekend and was the subject of fierce bidding which smashed the €250,000-€350,000 estimate.
And almost €500,000 of the money raised from the sale itself will go to the Iraqi city of Nineveh, which was destroyed in the country's civil war, with the remainder split between three other charities.