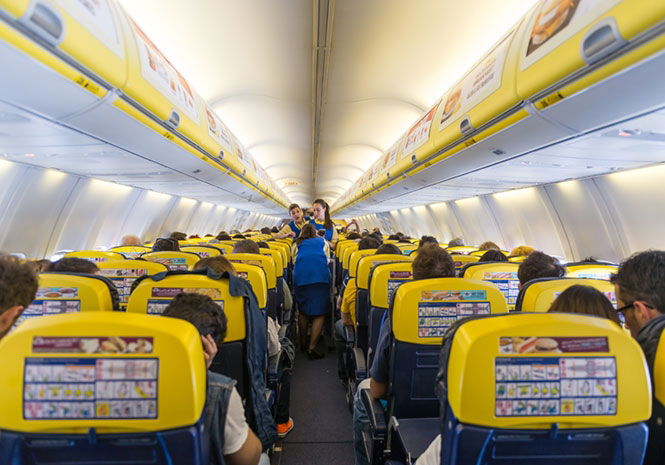 BUDGET airline Ryanair has slashed the online check in time from four days to just 48-hours – unless you've already paid extra to select your seat.
The new policy has been announced this morning by the low-cost Irish carrier and will come into effect from June 13.
The change applies to existing reservations as well as new bookings.
The new 48-hour window to check in will close two hours before the flight's scheduled departure time.
And passengers who miss it will be charged £55 to check in at the airport or £25 for children.
Until two years ago, passengers could check in online up to a week before departure, which worked well for many people on seven-day holidays.
But In 2016 Ryanair reduced the window for check in to just four days.
And today the airline confirmed, "Online check-in (for those customers who don't choose reserved seats) will be available from 48 hours to 2 hours pre-departure for all flights from Wednesday, 13th June.
The spokesperson added, "This is more than double the 24 hour check-in period operated by British Airways, Lufthansa, Norwegian and Iberia. This will give reserve seat customers more time to select their preferred seats prior to departure."
Ryanair has offered passengers booked to travel from June 13 onwards, and who have not paid for reserved seating, the chance to cancel and request a full refund.
But the airline said the request must be made by May "after which the change will be regarded as implicitly accepted.".
The new change is unlikely to go down well with Ryanair passengers who have already been complaining about the way that the airline splits up groups on purpose to make them pay the added fee.
The Civil Aviation Authority has announced that it is launching an inquiry into the practise of seating families separately after angry customers complained.
The initial CAA findings show that on Ryanair more than one in three families are separated, although the airline denies this.