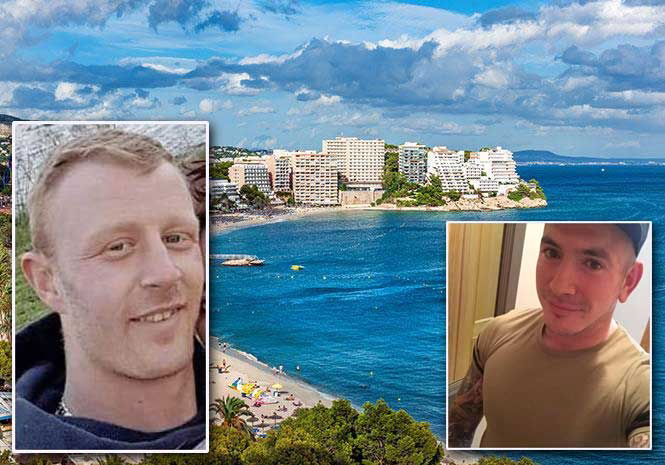 A BRITISH expatriate bar manager has appeared in a Mallorca court on suspicion of beating a holidaymaker to death.
Aaron Henderson, from Coleraine, Northern Ireland, was on holiday with his partner Danielle Baxter and their young children when he was violently assaulted on the Punta Ballena party strip in Magaluf.
And manager of Mulligan's Irish bar Paul Waugh, 35, has now been held in the wake of a short probe.
A 37-year-old Spanish colleague was also arrested and accused of withholding information to cover up the alleged attack.
Father-of-four Aaron, 30, was found in critical condition after suffering a severe head injury in the early hours of the morning.
A witness told detectives he was pushed to the ground before being kicked in the head.
He died four days later, and it is understood that a post mortem examination revealed the blows caused bleeding on the brain.
Around ten people, including British bar staff and promotional workers from the pub and other nearby venues have also been quizzed by investigators, according to a police statement.
Middlesbrough-born Paul has been working on the island for around 15 years and has a young son believed to be aged seven.
He has appeared in a Palma court and remanded in custody.
The victim's body arrived in Belfast on Monday and his funeral took place yesterday (Wednesday), his family confirmed.