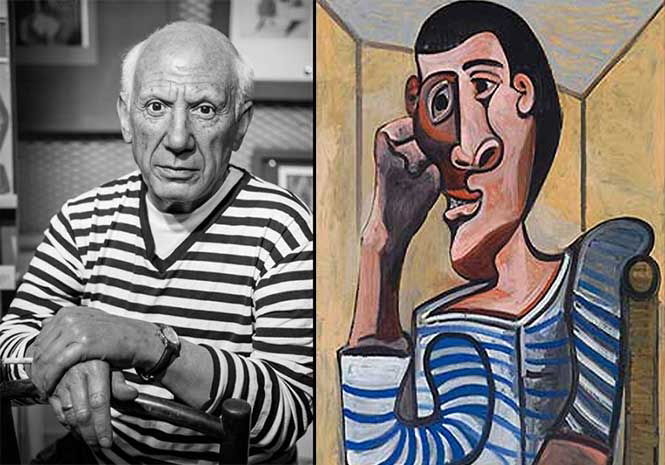 A PICASSO self-portrait worth an estimated €60million has been withdrawn from an auction in the US today after it was 'accidentally damaged'.
Malaga-born Pablo Picasso's Le Marin (The Sailor), painted in 1943, will not now be going under the hammer in New York today.
Christie's said, "The painting has been withdrawn from the sale to allow the restoration process to begin."
The auction house said the damage happened on Friday "during the final stages of preparation" but not specify exactly what the damage was.
According to US media, it belongs to former casino magnate Steve Wynn.
Last week a Picasso portrait of a naked, prepubescent girl kicked up a controversy after being sold for $115million (€97million) at a Christie's auction.
"Fillette a la corbeille fleurie" features a nude girl holding flowers before a blue background and it has kicked up a controversy over the artist's sexualized depiction of a young girl in the current #MeToo atmosphere.
According to Christie's auction house catalogue, "As it would have been clearly understood at that time — the flowers were a come-on, she was actually a prostitute."
Picasso biographer John Richardson added that the painting's subject was a girl named Linda who "sold her body as well as her roses outside the Moulin Rouge."