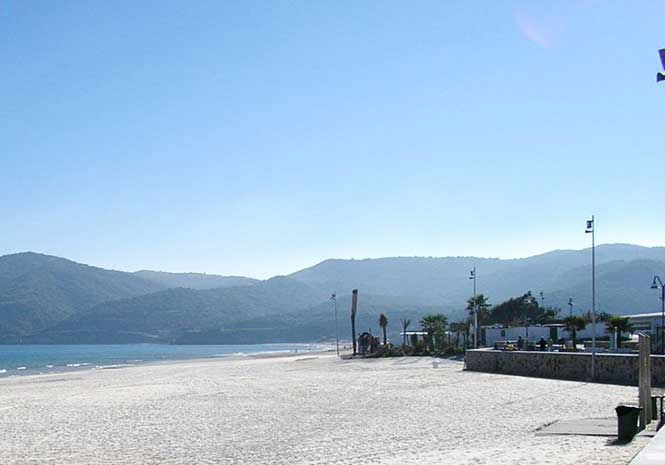 A CHILD has died this afternoon (Monday) after the recreational boat he was on was rammed by a vessel similar to those used by drug-trafficking gangs in the south of Spain.
Witnesses described seeing the high-powered boat 'performing dangerous manoeuvre's in the area off the Getares beach in Algeciras (Cadiz).
They said there appeared to be an altercation between the boy's father and two people on the other boat before the pleasure boat was rammed.
The child, believed to be around nine-years-old, died and his father, who was injured, received medical attention.
Sources said that the two people onboard the semi-rigid boat were detained by beachgoers before police arrived.
Guardia Civil and National Police officers are investigating the fatality.
Conmocionada e indignada por la muerte de un niño en la Playa de Getares, #Algeciras. Hay que poner, de una vez por todas, los medios que hagan falta para acabar con las actividades ilegales en el Estrecho, que siembran el temor y el dolor entre la buena gente de la Comarca. https://t.co/2gBsmeFkBQ




— Susana Díaz Pacheco (@susanadiaz) May 14, 2018
Fallece un menor al colisionar dos embarcaciones de recreo en la Playa de Getares #Algeciras #Cádiz

— Emergencias 112 (@E112Andalucia) May 14, 2018
⚫️Nuestras condolencias para la familia y seres queridos del menor fallecido esta tarde en la Playa de Getares #Algeciras tras colisionar dos embarcaciones.
DEP.
+ https://t.co/tV29a0tw3N pic.twitter.com/CZZijA3BXw

— Emergencias Sevilla (@EmergenciasSev) May 14, 2018