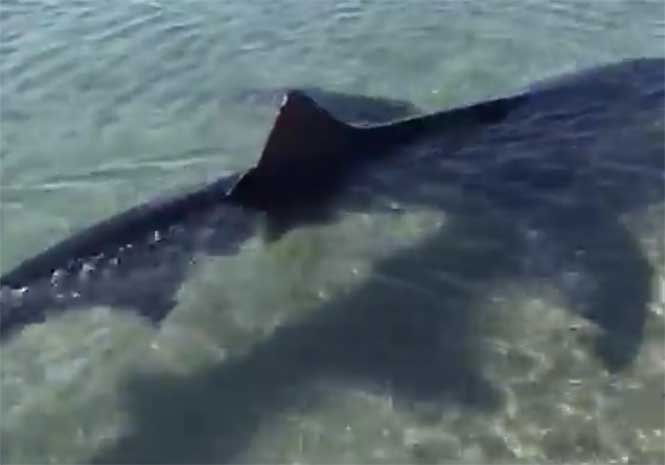 A SIGHTING of three-metre-long shark in shallow waters off a popular Costa del Sol beach caused bathers to leave the sea today.
The shark appeared close to the shore in the Torreblanca area of Fuengirola.
Guardia Civil officers are now searching for it.
The 112 Andalucia emergency services said another shark had been sighted off the Los Boliches beach.
Shark sightings are not uncommon – there are around 20 species in the Alboran Sea off the Costa del Sol.
Normally they only approach the shore when they are injured or ill.
Spanish beachgoers can be heard saying, "It seems dazed. They don't normally come this close to the shore."
There has never been an attack registered on the Costa del Sol.