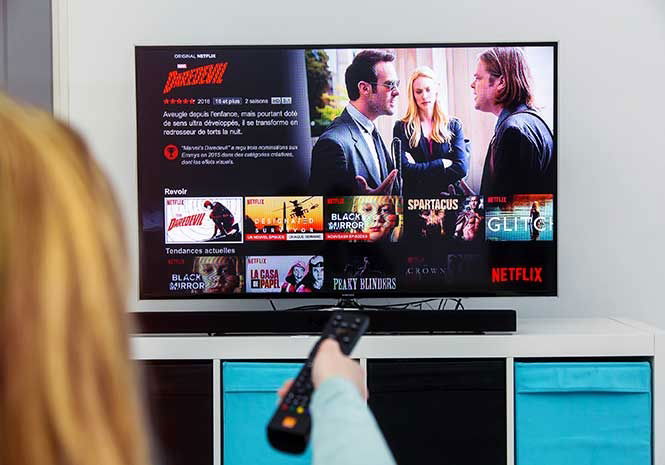 THE world-famous Cannes film festival runs this May 8-19 with several controversies, one of which is the ongoing feud with streaming video giant Netflix.
At issue is the Cannes rule that requires that films competing at Cannes (for the Palme d'Or) need to have a three-year waiting time after the French theatrical release before these are released in streaming video on demand (SVOD) mode. This rule, of course, protects the theatre industry, whose revenues have already been increasingly cannibalized by the decreased number of people who still pay to watch on the silver screen but now instead prefer to watch anywhere on their digital gadgets.
This year, Netflix has decided to play hardball and stay away from Cannes. Although a few days ago, Netflix CEO Reed Hastings said to AFP, "We love Cannes. We've been many years and have buyers going this year." Hastings also said that "sometimes we make mistakes. We got into a bigger situation with Cannes than we meant to."
But this debate is not simply about revenues and is not simply limited to the Cannes-Netflix debate. It is really about what constitutes the heart of cinema. Some purists like Steven Spielberg have stated publicly that films on Netflix should not be eligible for the Oscars. The Emmy perhaps, for Spielberg treats SVOD films as basically television films. Critics like Spielberg have pointed out that while Netflix also does release their major original films theatrically, the only reason they do so is to qualify for the minimum required for Oscars eligibility. Amazon to some extent still respects this rule, as they allow for some significant delay between theatrical distribution and VOD release on their Prime service.
This debate is somewhat similar to that advanced by analogue long play (vinyl LP) turntable owners, who feel that digitized music is substandard, or book lovers who swear by acid-free paper with special typeset fonts versus e-books. Or even traditional filmmakers who snicker at the likes of Steven Soderbergh now doing films exclusively shot on an iPhone.
For Netflix, cinema is really about the film and the story itself, and not about the accompanying traditions like the popcorn, the distributors, the box office, and others that we have come to associate with the traditional theatrical release. This 2018, Netflix plans to spend a whopping $8bn on content, with a large part of that original films and series offerings that are exclusive to Netflix.
Note that this amount is apportioned to the different global regions like Europe, Latin America, Asia and others. So Netflix, just like other major distributors and studios these days, are trying to localize by finding content that Spanish viewers would find interesting for example. Coupled with the new EU rule requiring VOD distributors to purchase a certain number of films from Europe, this will definitely mean growth for the film industries in various geographies (especially Europe) and exposure to a global audience. In that regard it is a good thing.
If you look back at the history of Hollywood and remember studios that no longer exist today like RKO, Cannon Films, etc. and recall that studios used to own their own theatre chains before they were forcibly broken up, then you suddenly realize that this Cannes – Netflix debate is simply the tip of the iceberg of how the entertainment industry is again evolving. The addition of sound to a silent film created a big controversy and doubt from purists then, so this industry is really no stranger to major change. MeToo, of course, is part of that ongoing change.
Another evolution one needs to realize, as far as Hollywood itself is concerned, is that while before Hollywood films were mostly made (or at least produced) from the Los Angeles/Hollywood area, now films are being made everywhere. A recent article in Bloomberg reports that China-based Dalian Wanda has built an $8bn Hollywood campus to attract the big studios to film there.
But with iPhones and other smartphones and small video cameras able to do 4k resolution, with software on computers like Final Cut Pro, and the ability to release to a global audience with Vimeo or even Prime, many indie filmmakers can already match what the big studios are doing, except perhaps for high-end CGI (computer graphics). Give it enough time, and that CGI advantage may also go away. So what used to be the typical way for producing, distribution, and release is being pulled into all sorts of directions both big and small.
One thing that is bothersome though, is that with the theatrical release you simply wait for the new films to screen at your neighbourhood theatre. These days, if you want to watch Orange is the New Black, you need to subscribe to Netflix. If you want to watch Game of Thrones, you subscribe to HBO. If you want to watch Cobra Kai (the new Karate Kid remake), you have to subscribe to Youtube Red. Now that is definitely not a good thing. But that is one way that the industry is evolving. Sony's Crackle VOD approaches it in different ways. You just sign up and watch films for free, but the service is advertising supported.
The blockbuster success of films like Avengers Infinity and Black Panther proves that people will still pay to watch traditional Hollywood big studio films on the silver screen for certain films. But make no mistake about it. Change is coming to the film industry, just as it has evolved over the past few decades it has existed.
After all, popcorn at the movie theatres tastes the same as microwaved popcorn at home. Or does it?
• Dennis Posadas is a Filipino author and columnist. He has written a multi-awarded screenplay about how Admiral George Dewey came to the court-martial defence of his Spanish naval foe Almirante Patricio Montojo after the May 1898 Battle of Manila Bay to be produced by an Andalucia-based producer