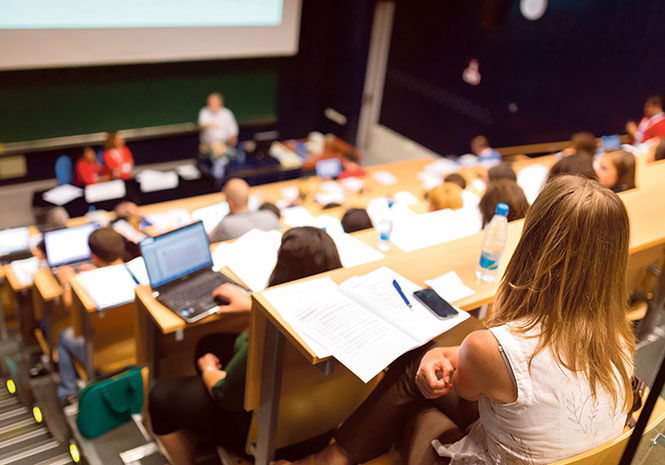 AN over-praised and narcissistic generation of university students is persistently trying to negotiate better grades – or 'grade grubbing' as it's called – academics recently reported.
When university education was free, most students were grateful for what they got and wouldn't have considered complaining. But now students have to pay high fees, they're the customer and, understandably, expect to receive good grades in return for their financial investment. 
But they argue frequently and aggressively about low grades, even when some of them haven't attended lectures, aren't particularly clever or just plain lazy. 
Universities are scared stiff of getting low Student Satisfaction scores, which would lead to a lower student intake the following year and therefore loss of income. So, fundamentally students can do almost anything they please and they know this. 
Basically, too much 'Aren't you clever, darling' and not enough 'naughty step!' from their parents? 
Newsflash: 'The University of Neverland acknowledges that law students are required to study topics in the criminal law module that may distress them, specifically murder, manslaughter, assault, rape and other sexual offences. At the start of lectures, relevant trigger warnings will be given and any student needing to leave may do so then. 
'If an appeal is made without delay to the university indicating which parts of the course cause discomfort or anxiety, examination questions on these topics will be replaced with substitute questions on fraud, theft, corporate liability or other non-trigger topics.'   
I made this up but you get the idea. Heck! I need trigger warnings for stories like this because my blood pressure spikes whenever I read about what a collection of girl's blouses young people have become.
Whatever next? A trigger warning at the beginning of a crime novel that someone, maybe even another person, will be dead by the close? Phew! As the author of crime thrillers perhaps I'd better shift gears and focus solely on fairy tales… set in Neverland!
Nora Johnson's crime thrillers 'The Girl in the Red Dress,' 'No Way Back,' 'Landscape of Lies,' 'Retribution,' 'Soul Stealer,' 'The De Clerambault Code' (www.nora-johnson.net) from Amazon in paperback/ eBook (€0.99;£0.99) and iBookstore. All profits to Costa del Sol Cudeca charity.