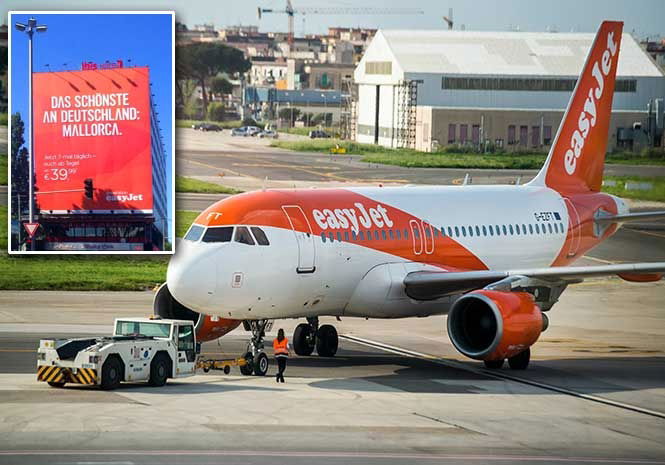 HOPEFULLY, easyJet's pilots have a better grasp of geography than their marketing department after they made a HUGE mistake on an advertising billboard.
"The most beautiful thing about Germany: Mallorca", proclaims a massive banner promoting the seven daily connections between Berlin and Palma this summer that covers the entire side of a hotel building in Cologne.
The British low-cost airline is headquartered at London Luton Airport and operates scheduled services on over 820 routes in more than 30 countries.
And, hopefully, they know where most of those countries are!
In July 2017, easyJet announced that it has applied for, and was subsequently granted an Austrian Air Operator Certificate (AOC) and operating permit, thereby establishing easyJet Europe.
The new airline is headquartered in Vienna, and will allow easyJet to continue operating flights across and within European countries after the UK leaves the EU.