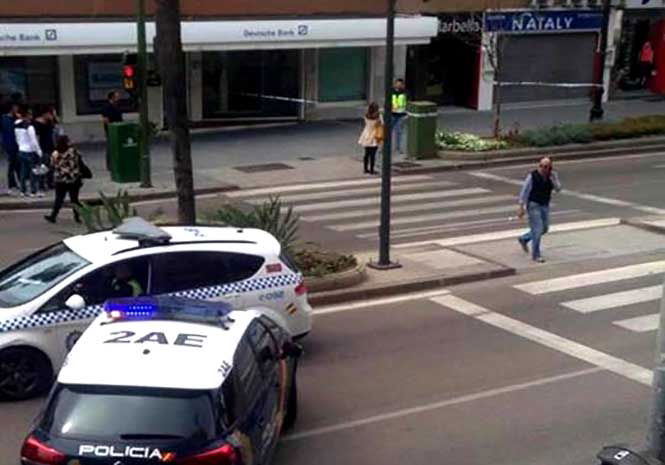 NATIONAL POLICE officers closed off the main road and stopped traffic in the centre of Marbella on Spain's Costa del Sol this morning.
An area around a bank in Avenida Ricardo Soriano was cordoned off, neighbouring businesses were evacuated and pedestrians kept away from the area.
Explosives experts from the TEDAX branch of the National Police attended the scene.
UPDATE – 1.30pm:
Euro Weekly News reader Vanessa Campbell has told us, "The bank, shops and road are all open again. It was a false alarm."