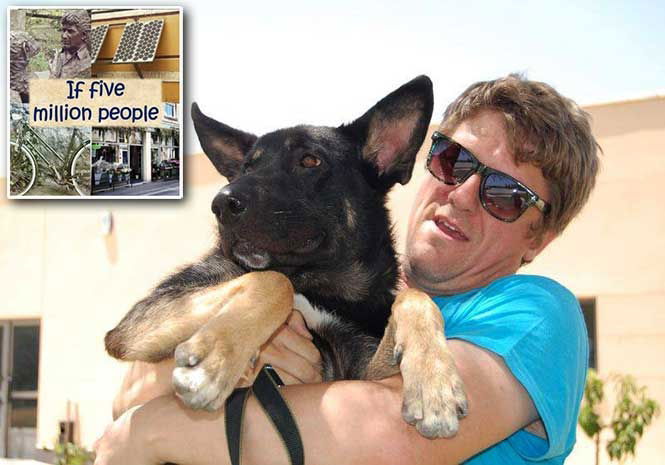 A COSTA BLANCA expat has set himself a mammoth challenge… to make the world a better place to live in.
Orihuela resident Nick Moore has launched his 'If five million people' Facebook page to unite people, do good deeds and help save the planet.
Nick describes it as "a page to encourage, a page to inspire and with ideas to make the world a better place."
He said, "It is not a business, there is no profit to be made. I am simply using Facebook to share green ideas, life fixes, internet videos and nice things."
Recent topics have included: convincing neighbours to recycle, sharing a charity's good work, using your local bookshop, explaining why drinking straws are bad for the planet, going to the theatre and respecting workers' days off.
The page has a growing audience on Facebook and Nick hopes that by sharing environmental messages, good news and also life-hacks via this popular social media we can all make a difference to bring a smile and hope.
Nick said, "I want to remain positive in a world that is increasingly troubled. I started the page to try to make a difference. I hope people will find us on Facebook or Twitter and share our hope for the future."
Nick also runs Networks Theatre in Orihuela that has produced more than 100 shows in English over 18 years and in his spare time he rescues dogs with ASOKA Orihuela.
To join his initiative to make the world a better place head over to: www.facebook.com/pg/iffivemillionpeople