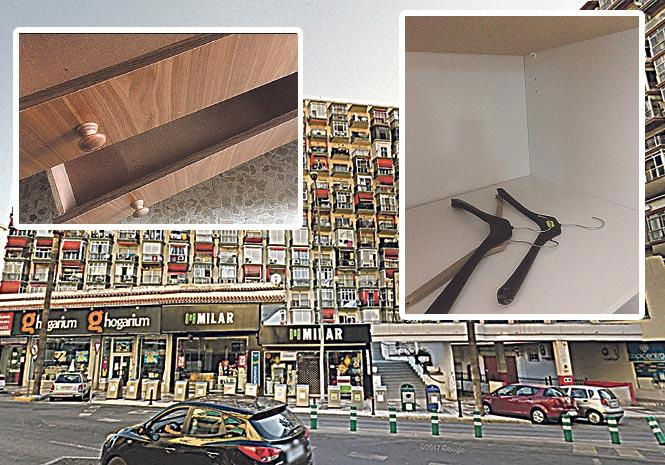 AN expatriate couple who lost 'everything' after squatters stole their belongings have spoken of their gratitude after the Costa del Sol expatriate community reached out to help them.
Speaking exclusively to the Euro Weekly News, Anita Pillay, 69, and husband Tony said: "We are so, so grateful, everyone has been so generous."
It comes after tens of readers wrote in with offers of financial aid for the South Africa-born pair, who have lived in Torremolinos for 15 years.
One generous expatriate even offered them a new 32-inch television after theirs was taken.
And local businesses, including Fuengirola-based Yorkshire Linen and Los Warehouse, stepped in with new bedding plus essentials including pots, pans, cups, glasses, cutlery and a kettle.
"I can't actually thank everyone enough," she said after the items were delivered to their flat, which now has a new front door. "I didn't even have a towel to wipe away my tears or a plate to eat off until you brought the stuff round, so thank you all so, so much."
Anita and Tony were robbed after flying to London for a three-week break to visit her elderly mother, but on their return they found the locks on their front door had been changed and a group of 'at least five' Romanian people had moved in.
And the occupiers fled with their personal effects when a judge ordered them to leave, leading Anita to be hospitalised with high blood pressure.
"I've just been so badly affected both emotionally and psychologically," she added.
But the pair's ordeal is not over yet.
They now face a legal battle with a case against the Romanian woman who robbed them set to begin a week today (Thursday).
But a defiant Anita said: "We've just had to pay the lawyer more money to represent us, so hopefully it will be worth it, if she [the accused] turns up that is."
If you want to help Anita and Tony, please email hel panita@euroweeklynews.com.