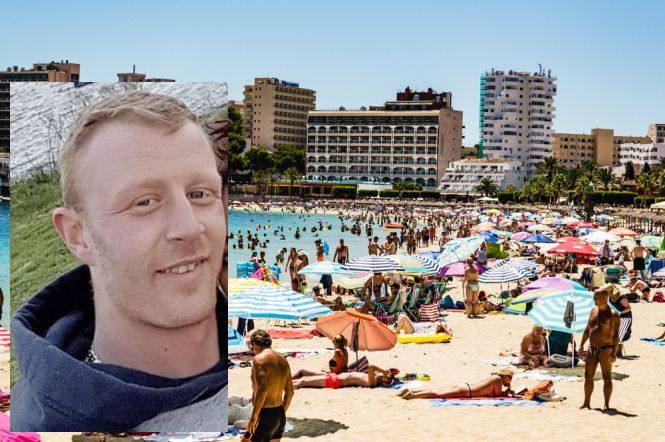 MALLORCAN police are probing the death of a British man in Magaluf.
Aaron Henderson, from Coleraine, Northern Ireland, was on holiday with his partner and children when he was allegedly assaulted on the Punta Ballena party strip.
The dad-of-two, 30, was found lying on the corner of calle Martin Ros Garcia in critical condition after suffering a severe head injury in the early hours of the morning, and investigators initially believed he had fallen.
But a witness, described as 'foreign' in local media, has since come forward to claim that he saw three men beating Aaron.
According to reports, he was pushed to the ground before being kicked in the head, and later died of his injuries in capital Palma's Son Espases Hospital after medics failed to revive him.
The precise cause of his death has not yet been confirmed.
Detectives say they are now scouring CCTV footage recorded on the night while quizzing hotel customers and staff as they try to trace his attackers.
It is believed he decided to continue partying after partner Daniella Baxter returned to their accommodation.
She paid an emotional tribute to him on social media, writing: "I love you Aaron Hendy Henderson always and forever, you've made me the happiest I've ever been in my entire life.
"Life is cruel.. Love and miss you always…My babes xxxxxxxx."
Tributes have also been flooding in to the Facebook page of his family business Paul Henderson Wholesale, which has attracted more than 400 messages of condolence.