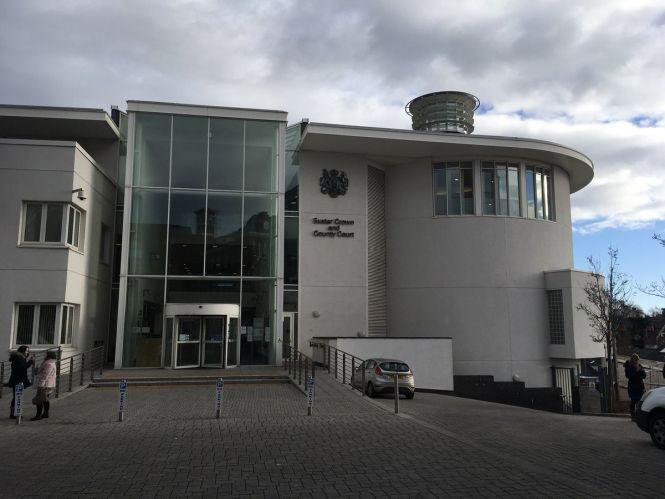 A BRITISH expatriate from the Costa Blanca has been jailed for stalking his ex-wife.
Philip Carter, 40, sent his former spouse threatening emails and used social media to call her names, spread lies about her, and harass her family.
The Benidorm resident even attached a tracking device to her car during the terrifying four-month ordeal, Exeter Crown Court heard.
Caroline Perkins, a teacher from Torquay in Devon, became so frightened she took to sleeping with a knife under her pillow and lost weight, the prosecution said.
Carter was due to stand trial after he denied stalking but pleaded guilty on the first morning and was handed a nine-month prison sentence plus a ten-year restraining order.
Judge Simon Carr said: "I hope all you feel is shame. This was abusive, threatening and very frightening."
Nigel Wraith, prosecuting, said the accused and victim had been married for three years before they divorced in November 2016.
But when Carter travelled back to the UK in April the following year he found that his former flame had moved on and started to make financial demands.
"He embarked upon a campaign issuing extremely unpleasant and abusive threats to her, her family and friends and properties," Mr Wraith added.
"The campaign of threatening behaviour was very serious and caused her to be fearful and live her life differently to how she would choose to have done he wasn't harassing her."
A slew of abusive messages penned by Carter were read aloud in court, including one addressed to the headteacher of St Cuthbert Mayne School in Torquay which his victim of links to drug dealers.
In November 2017 she had moved in with a friend but he "had by now placed a tracker on her motor vehicle."
A statement by the victim revealed that she felt like she was in hiding, took a series of different routes home after work, was unable to sleep and became depressed and jumpy.
"I can't see any end to Philip's actions. He's unstoppable, he'll stop at nothing. I feel he's still controlling everything I do on a daily basis. I worry at cars parked outside. I pull over to let other cars past. I feel I'll never be free of Philip and I'm always watching my back," it said.
Barry White, mitigating, said that the accused now wished to get on with his life and would return to Spain.
"He has no desire for ongoing contact with her," he added.
Carter, originally from Gayton-Le-Marsh in Lincolnshire, has already served five months of his nine-month sentence having been remanded in custody in the wake of his arrest, according to UK media.