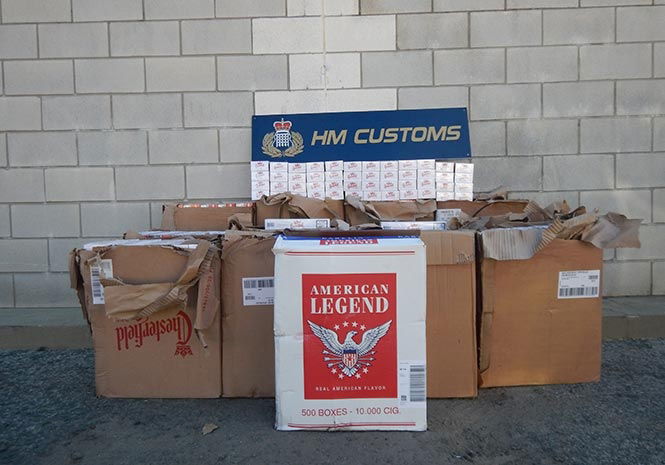 IN two separate operations since the Spanish Bank Holiday weekend, Gibraltar Customs have arrested four Spanish nationals and seized 900 cartons of cigarettes.
The first arrest occurred on Saturday evening following a routine patrol of British Gibraltar Territorial Waters, 200 cartons of cigarettes along with a small white pleasure craft were seized and two Spanish nationals of 35 and 71 years of age were arrested.
The second incident took place yesterday morning (Thursday) when a rigid inflatable boat was seen loaded with cigarettes. During a chase, the suspect vessel rammed the Customs boat whilst attempting to escape, resulting in slight damage to HMC patrol vessel's starboard engine and an officer sustained minor injuries to his knee.
The officers successfully arrested two Spanish nationals and seized the suspect vessel together with 700 cartons of cigarettes.