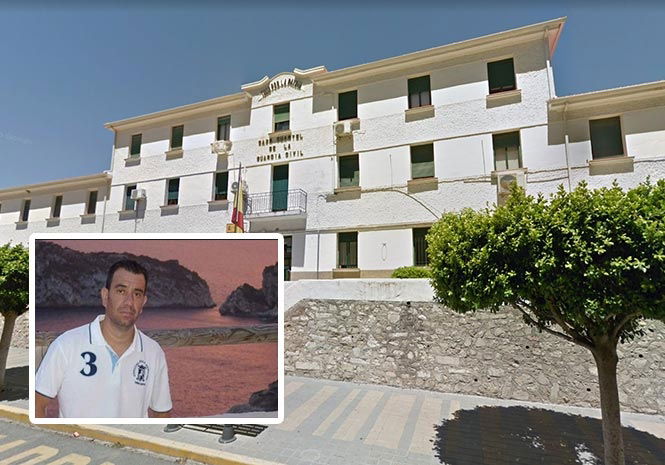 A JEALOUS Guardia Civil officer from the Costa Blanca has been jailed for 22 years after trying to murder a female colleague and her family.
The convicted Spaniard – who cannot be named for legal reasons – was found guilty of spiking the victim's food with rat poison and an insecticide, and robbing personal effects including lingerie and a sex toy.
Valencia's Superior Court heard that he attempted to poison the woman, her husband and three-year-old son "on several occasions," sneaking into her property on the barracks where he also lived after making a copy of her house keys which he stole from the caretaker's office.
He recorded his thoughts on a Word document recovered from his computer during a raid on his home.
Extracts from the file read in court case included: "She seems to be incredibly happy and I can't stand it, she doesn't let me sleep at night.
"Envy corrodes and chokes me."
And he even admitted his intention to harm the family as he wrote: "The time has come to see if I really have the courage to do this, I have planned it so many times in my head but one thing is to think about it and another is to dare to do it.
"I think I'm too cowardly, but if I don't do it I think I'll burst."
The victim first became suspicious when a USB pen drive containing images of her in sexually compromising positions went missing.
Other belongings, including expired identity cards, passports and car keys later vanished while the family were out, sparking an official probe.
And when detectives swooped on the culprit's home they unearthed the lost items plus a small bottle containing one of the toxic chemicals detected in their food.
Having been convicted by Alicante's Provincial Court, he had appealed on the grounds that he had laced the food with "very small doses without risk to the family."
But prosecutors argued that he had concocted "a murderous plan," and that since he is not a toxicology expert "he was unable to tell whether the doses were harmless or not," reminding the court that one of the victims was a child and another [the husband] undergoing cancer treatment.
The judge ruled that he was guilty "without a doubt," in the wake of the hearing, an official statement said.