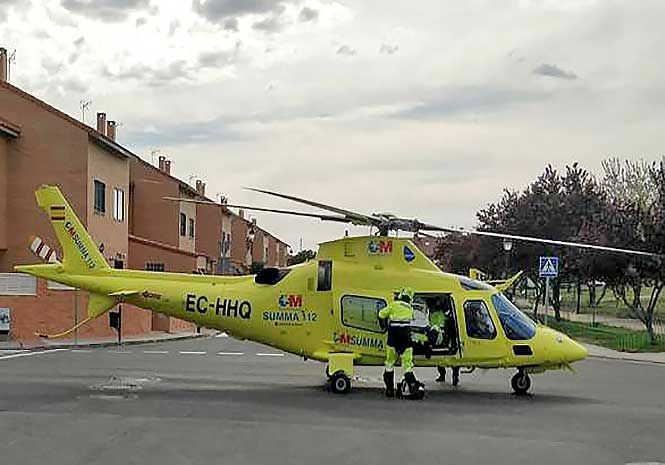 A THREE-YEAR-OLD  boy has died after being struck by a car that was reversing in a tragic accident near his home yesterday afternoon (Thursday).
He was rushed to hospital in Madrid by an air ambulance but, it was confirmed late last night, that he died from his injuries.
The accident happened in the town of Cubas de Sabra, on the urbanisation where he lived. 
112 Comunidad de Madrid reported that the emergency services, including an air ambulance, were alerted at 5:30 pm but the child had suffered multiple injuries and went into cardiac arrest.
First on the scene, Local Police officers performed basic resuscitation manoeuvres until paramedics arrived and the boy was flown to hospital.
But, sadly, last night the town hall of Cubas de la Sagra released a statement saying, "Tremendously affected we have to report that Mario has passed away. 
"Our deepest condolences to his parents. We have no words of consolation for such an irreparable loss and we place ourselves at your disposal. Rest in peace."
Tremendamente afectados tenemos que informar que Mario ha fallecido.
Nuestro más sentido pésame a sus padres. No tenemos palabras de consuelo para tan irreparable pérdida y nos ponemos a su disposición. Descanse en Paz.

— Cubas de la Sagra (@AytoCubas) May 3, 2018



https://www.facebook.com/AytoCubas/