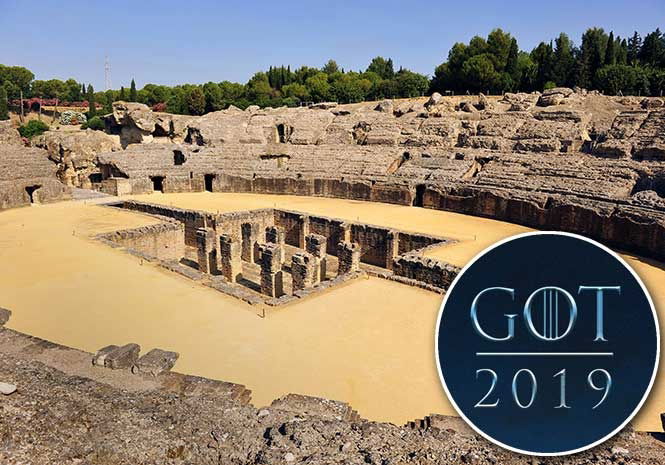 SHOOTING for the TV hit series 'Game of Thrones'  will force the complete public closure of a historic site in Spain for two weeks. 
Last year, HBO filmed scenes for series seven at the ruined Roman amphitheatre in Italica, in Santiponce (Sevilla) in the south of the country.
The scenes in the 'Dragonpit' featured the largest ever gathering of characters in the show's history.
And from today (May 3) until May 18 the entire Italica site will be closed to the public for the production crew to shoot scenes for its six-episode, eighth and final season in 2019.
It will only be possible to visit the viewpoint of the old Roman theatre.
And then from May 19 to 28 only the Roman amphitheatre will be closed off with the rest of the site open for public access.