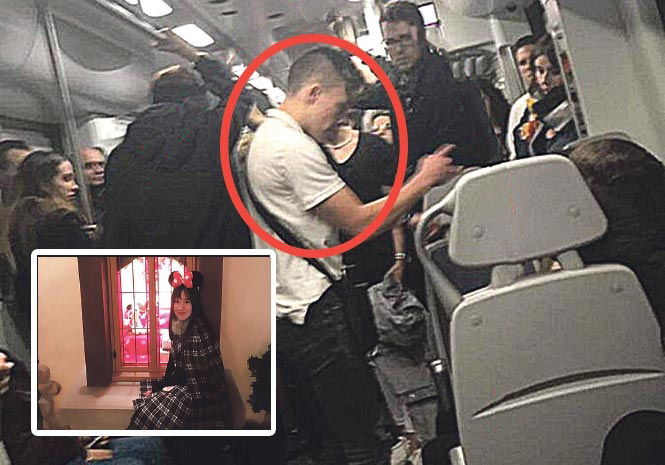 A CHINESE Erasmus student has spoken of her "shock" and appealed for help after a 20-minute racism ordeal on a Costa del Sol train.
Dantong Zhang, who calls herself Iris in English, was verbally and physically abused by a group of '17 to 18-year-old boys' as she travelled from Fuengirola to Malaga City, where she is studying Spanish ahead of a University degree.
The 22-year-old from Jiaxing near Shanghai has been in Spain for six months and intends to stay in the area for another year before enrolling at a Spanish university.
But speaking exclusively to the Euro Weekly News, she says she has never before experienced anything like the abuse she was subjected to.
"I'm still in shock, it's the first time this has happened in my life.
"It happened on the first train from Fuengirola to Malaga on Sunday morning.
"Apparently they were abusing a blonde girl before I got on and the ringleader hit a boy as he got off at Arroyo de la Miel.
"They were making a scene at the train like singing loudly, smoking, imitating the way Asians talk in as insulting way and stuff."
Iris initially tried to ignore the bullies.
"I went to sleep, but then someone hit me on the back of the head," she explained.
"I thought it was a joke, but then they did it again and the whole group started.
"One of them was shooting a video right in front of my face, and when I asked them to stop they just laughed.
"They called me a Chinese b*tch and told me to go back to my country.
"I even had my hair pulled and at that point I got up and made a speech to everyone in the carriage, telling them they were like babies and asking them to stop smoking.
"That's when the 'leader' threw his cigarette in my face."
Iris posted on Facebook in the wake of the incident, where she wrote that "one of them said they are studying at a private English school and his English had a British accent."
She added: "I have already called the police, but I still need your help. If you were on this train and saw what happened or if you know the one who bullied me, it would be highly appreciated if you can get in touch.
"This kind of behaviour is unacceptable and also racist."
If you have information for Iris, email newsdesk@euroweeklynews.com.