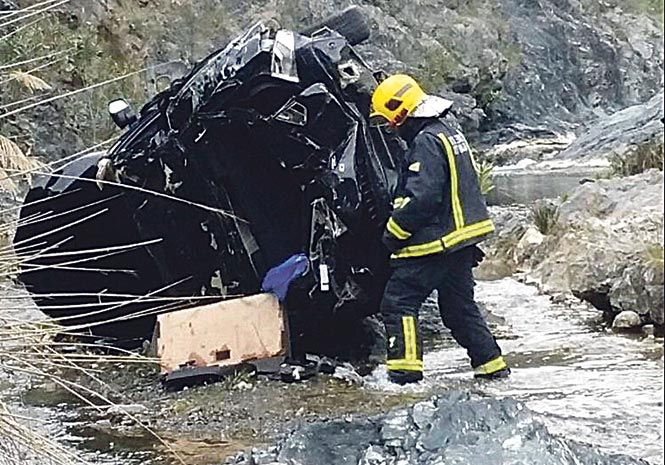 A BRITISH man who allegedly fled the wreckage of a car leaving behind a seriously injured passenger by the Guadalmedina River has been arrested.
The 35-year-old has been charged with drink driving, omission of the duty of aid and causing 'imprudent' injuries for his suspected part in the road accident.
Police began tracing the suspect after the car he was said to be driving left the A-45 dual carriageway and fell 30 metres into the river embankment near El Cortijuelo.
Emergency services personnel reportedly found the 42-year-old passenger around five hours after the crash when they were called out by a passing motorist at around 8.15am. His condition was said to be critical.
The passenger, from Riogordo, Axarquia, was treated in the Intensive Care Unit of the Carlos Haya hospital for head trauma and internal haemorrhages.
Police said the car the man was found in had been rented by a 60-year-old from Britain and that this information had helped them to trace the suspect. 
The 35-year-old detainee reportedly reached Carlos Haya hospital separately where he gave his name when admitted.
Guardia Civil officers visited the hospital to talk to the suspect but found that he was discharged when they arrived. The hospital was not able to identify him as part of patient confidentiality.