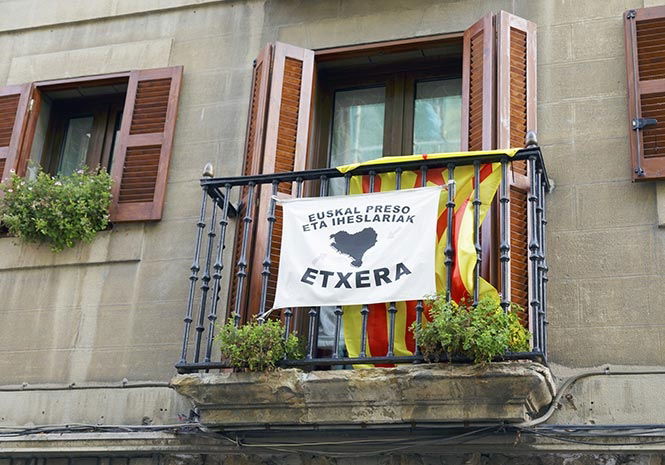 THE Basque nationalist terror group ETA has sent a letter to Spain's government, institutions and civil society groups claiming it has come to an end.
The organisation, which is listed as a terrorist group in Spain, France and elsewhere, took the decision definitively and conclusively, according to sources quotes in Spanish media.
The letter sent by the group said it had dissolved all its structures, with the ETA set to officially wind up at an event in the French Basque Country this weekend.
"This has brought an end to the process started in 2010, with the intention of beginning a new political cycle in the Basque Country," the document added.
The letter said the group recognised the suffering caused as a result of its operations from the late 1950's onwards. It added the end of the group did not "outweigh" the ongoing push for independence in Spain and France.
"The conflict did not start with ETA and will not terminate with the end of the journey of ETA," it said.
The letter called for the government and others in Spain to join the group in working to the conflict. "The future is the responsibility of us all," it said.
News of the group's disbanding follows proposals for dissolution submitted by its leadership to members for a vote in February.
Months of negotiations and discussions led up to the ballot, which was based around a document calling for an end to the group drawn up in 2017.
The letter also comes as the group asked for forgiveness for the deaths of civilians and others in their attacks.
This led some terror victims advocacy groups to claim the ETA were attempting to "whitewash" their role in recent Spanish history.
The ETA, or Euskadi Ta Askatasuna (Basque Homeland and Liberty), was established in 1959 in the Basque region of northern Spain and southern France.
It morphed from a group promoting Basque culture, language and traditions into a paramilitary organisation dedicated to achieving independence for the region by violent means.
Several countries have listed the group as a terrorist organisation and more than 820 people, including 340 civilians, were killed during its attacks. More than 300 of its members are in prison in Spain, France and elsewhere.